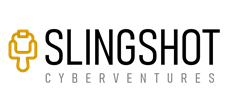 "It's our job to understand our client's vision and get them there faster, better and more profitably"
TROY, N.Y. (PRWEB) March 10, 2020
Cybersecurity industry veteran Reg Harnish today announced the launch of his new venture, Slingshot Cyberventures, a business and cybersecurity advisory services firm aimed at helping accelerate maturity, scale and growth for early-stage cybersecurity companies.
Slingshot Cyberventures provides strategic planning, leadership coaching, culture development and many other functions that are critical for success but typically difficult for small and medium-sized companies to perform.
"It's our job to understand our client's vision and get them there faster, better and more profitably," says Harnish. "We've been labeled as successful entrepreneurs and cybersecurity experts due to our resumes, but our most important asset is our collective experience."
Harnish's experience includes several successful ventures, including GreyCastle Security (partial acquisition in 2016), Autotask (acquisition by Vista Equity Partners and Datto in 2017), SynQuest (IPO in 2000 and acquisition by Viewlocity in 2002) and FunkyTalk.com (Internet venture with Kimbal Musk).
"The more of these promising companies we can bring to market successfully, the better our chances of getting this cybersecurity thing right," says Harnish. Industry research firm Gartner recently reported that it is tracking thousands of early-stage cybersecurity companies.
Slingshot Cyberventures offers services that address many of the hurdles that early-stage companies encounter, including product and service direction, cybersecurity strategy, marketing and brand awareness, organizational development, financial management and more.
In addition to company founders and CEOs, the firm also offers services to investors and boards, who have a vested interest in the maturity, security and success of their portfolios and companies.
Slingshot Cyberventures already has nearly a dozen clients, most ranging from $250K to $25M in revenue.
ABOUT SLINGSHOT CYBERVENTURES
Slingshot Cyberventures is a leading business and cybersecurity advisory services firm focused on accelerating maturity, growth, scale and success for early-stage cybersecurity companies. From strategic planning and leadership coaching to cybersecurity strategy and culture, Slingshot Cyberventures helps companies realize their vision, faster. Are you ready to Slingshot your company?
For more information about Slingshot Cyberventures please visit http://www.slingshotcyberventures.com.