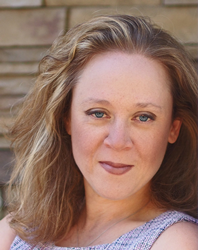 "Armed with this experience [at Cygnacom], I wrote "Can You Crack The Code?" with the hope of inspiring our next generation of cybersecurity warriors.
MCLEAN, Va. (PRWEB) January 23, 2020
Cygnacom (http://www.cygnacom.com), a global vanguard in cybersecurity consulting, announces that Ella Schwartz, senior manager, federal professional services at Cygnacom, has received a prestigious award from the Association for the Advancement of Science (AAAS). Schwartz's book, "Can You Crack The Code?: A Fascinating History of Ciphers and Cryptography" was named the winner of the 2020 AAAS/Subaru SB&F Prize for Excellence in Science Books in the Hands-on Science Book category. The book seeks to engage young minds in cryptography through compelling historical anecdotes, scientific backup and do-it-yourself (DIY) projects.
As part of this award, Subaru of America will purchase thousands of copies of the book and distribute them to schools nationwide along with a curriculum to help teachers integrate the book into their lesson plans. Schwartz and her fellow winning authors will be honored at the AAAS Annual Meeting in Seattle, WA, February 13-16, 2020.
"Throughout two decades at Cygnacom, I've had the opportunity to be mentored by the top experts in the field and work on important, cutting-edge cybersecurity initiatives," said Schwartz. "Armed with this experience, I wrote 'Can You Crack The Code?' with the hope of inspiring our next generation of cybersecurity warriors."
At Cygnacom, Schwartz directs a team of technical consultants that deliver security consulting, architecture and system integration services to the federal government. As an expert in her field, Schwartz has been invited to lecture and speak on a variety of industry topics including security, cryptography and history. She has also taught courses in cybersecurity and led clinics for both children and adults.
"We're thrilled that Ella has won this award and we're grateful to have Ella on the Cygnacom team," said Peter Bello, president of Cygnacom. "It's incredible that one of our own experts is helping America's youth focus on topics that matter to our future. Cybersecurity is a fascinating, increasingly important field and we're so proud to drive growth and education in the world of science and technology."
Visit cygnacom.com to learn more about Cygnacom's industry-leading cybersecurity services. For more information about "Can You Crack The Code?", visit http://www.ellasbooks.com.
ABOUT CYGNACOM
Cygnacom's legacy of leadership began in 1994, providing information security services and cryptographic solutions. The firm specialized in emerging Public Key Infrastructure technologies and designing and implementing some of the first PKI solutions for U.S. government and commercial clients. In 1994, Cygnacom partnered with Entrust, Inc. to provide professional services to support U.S. Federal, State and U.S.-based commercial PKI clients. In 2000, Cygnacom became a wholly-owned subsidiary of Entrust. In 2014, Entrust was acquired by Datacard, Inc. The parent company now operates as Entrust Datacard and Cygnacom continues to support its team, U.S. Federal customers and commercial customers with state-of-the-art information and cryptographic solutions in the challenging world of the 21st century.