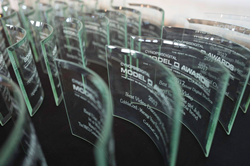 "Once more, we are shining a light on the people and content elevating an industry," said Cynopsis Media Publisher Robbie Caploe. "They're the face of the future and ahead of the curve, driving innovation and opportunity with state-of-the-art contributions."
NEW YORK (PRWEB) June 18, 2020
Cynopsis announced opening the call for entries for the annual Cynopsis Digital Awards competition, celebrating the best in online video content & advertising, as well as the digital movers and shakers on our Digital "It List." Entries for both award programs are being accepted from now through August 11th. The winners will be announced during a virtual awards celebration this November.
"Once more, we are shining a light on the people and content elevating an industry," said Cynopsis Media Publisher Robbie Caploe. "They're the face of the future and ahead of the curve, driving innovation and opportunity with state-of-the-art contributions."
Past winners have included: Anheuser-Busch, AT&T, Bravo, Crackle, Fandango, Food Network, Funny or Die, Hulu, HBO, Martha Stuart Living Omnimedia, Meredith Video Studios, MLB Advanced Media, MTV, National Geographic, NBCUniversal, OMD, PBS Digital Studios, SONY, Turner Sports, Viacom, WWE, WEtv, Verizon Media and more. Click here to view last year's winners and honorable mentions.
With new categories, including "Best COVID-19 Awareness Campaign," the Model D Awards will spotlight the creative thinkers who are able to act quickly in a rapidly changing environment.
Additionally, Cynopsis will also be honoring the leaders of digital whose work this past year has inspired others and paved the way for industry-wide innovation. Click here for a look at past honorees.
The Cynopsis Digital Awards are open to all individuals and teams worldwide including: digital media publishers, TV and online video networks, MSOs, studios, production companies, producers, brands, ad agencies, interactive media agencies, ad platforms, technology providers, developers and marketing and PR firms. Vendors are also eligible to compete on behalf of a client. The program is also open to national and international entrants.
For questions regarding the Awards, contact Cynopsis Media Marketing Manager Cathy Pearson at cathyp@cynopsis.com. For sponsorship information, contact Publisher Robbie Caploe at rcaploe@accessintel.com
About Cynopsis Media:
Cynopsis is what the TV industry reads first every day. The Cynopsis family of products includes the media industry's most-read daily, Cynopsis, plus sister daily Cynopsis Sports; weekly Esports, the Cynopsis Jobs board and special reports. Serving TV, agency and brand professionals, Cynopsis Media produces conferences, webinars, and awards programs that are second to none. Find out more at cynopsis.com.