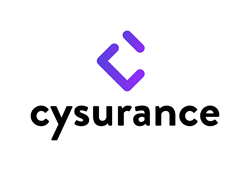 We've created a product that gives MSPs the ability to be their clients' one-stop shop for the cyber risk management trifecta of effective cybersecurity, cyber governance, and cyber insurance.
New York, New York (PRWEB) March 16, 2020
Cysurance, LLC, a next-generation cyber insurance agency protecting small businesses and their partners through affordable cyber insurance, and Kaseya, the leading provider of complete IT infrastructure management solutions for managed service providers (MSPs) and internal IT organizations, today announced an innovative partnership to give MSPs improved tools to help growing businesses manage regulatory and online risks.
In today's connected world, 85 percent of data breaches affect small and medium businesses – at an average cost of $300,000 – and states like California and New York are passing rigorous new regulations to protect personal information. Companies are quickly realizing the risk a cyberattack or breach poses and the difficulties in assessing, documenting and sometimes remediating their compliance processes. For companies with smaller budgets and fewer resources, these challenges are magnified. And for those relying on outdated, manual compliance procedures and traditional property and casualty policies, the threat is even greater.
By bundling Kaseya Compliance Manager, the first and only purpose-built compliance process automation platform, with Cysurance's cyber policy underwritten by Chubb, MSPs can offer customers greater value and increase recurring revenue. The enhanced solution reduces the risk of fines for non-compliance and provides remediation and reimbursement after a cyber incident.
Kaseya Compliance Manager's role-based platform uses a wizard-driven workflow engine, automated network and computer data discovery, a web-based management portal and built-in compliance document generation and archiving. Rather than providing another checklist of tasks and needed information, it allows MSPs to automate and simplify compliance for their customers. Compliance Manager offers several modules for varying standards, including a cyber insurance module that increases the likelihood of claim payment by satisfying policy conditions.
But even the most well-maintained, well-documented cybersecurity tools and protocols cannot prevent all cyberattacks and data breaches, and employee error remains a leading cyber exposure. Cysurance, a licensed agent, is the only solution designed for growing businesses that allows MSPs to bind a broad policy on behalf of their customer right at the point of sale. By integrating with tools like Kaseya Compliance Manager, it empowers MSPs to bind policies up to $2,000,000 for clients, without application or underwriting – often for less than the price of a cup of a coffee a day. Using the data discovery capabilities of products like Kaseya Compliance Manager, the platform scans the insured's network and automatically records any anomalous activity in its proprietary blockchain, providing irrevocable proof of loss and full transparency. This also triggers a smart contract that initiates a covered breach response team to begin remediation, saving time and money.
"Kaseya Compliance Manger delivers Compliance-as-a-Service. Cysurance delivers Cyber-Insurance-as-a-Service. This partnership is a natural fit and gives MSPs a value-added offering that provides their customers not only with the tools to satisfy insurance policy conditions but also cost-effective, robust coverage to help them recover in the event of a breach," said Max Pruger, general manager of compliance, Kaseya.
Kirsten Bay, co-founder and CEO of Cysurance, echoed these sentiments, saying "By joining forces with Compliance Manager, we've created a product that gives MSPs the ability to be their clients' one-stop shop for the cyber risk management trifecta of effective cybersecurity, cyber governance, and cyber insurance."
In our digital world, 80 percent of small and medium businesses worry they will be the victim of a cyberattack, and 93 percent are willing to change MSPs if offered enhanced cyber services. With Kaseya Compliance Manager and Cysurance, MSPs can take full advantage of this opportunity.
Insurance offered by Cysurance, LLC. NY License #1578397. Chubb is the marketing name used to refer to subsidiaries of Chubb Limited providing insurance and related services. For a list of these subsidiaries, please visit http://www.chubb.com. Insurance provided by ACE American Insurance Company and its U.S. based Chubb underwriting company affiliates. All products may not be available in all states. This communication contains product summaries only. Coverage is subject to the language of the policies as actually issued. Nothing in this communication should be construed as involving the sale, solicitation or negotiation of insurance, the provision or offer of insurance services, or the provision or offer of legal advice or services.