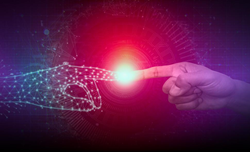 360Protect lets technology providers build a comprehensive platform that helps clients both prevent and recover from cyberattacks.
NEW YORK (PRWEB) March 04, 2021
Cysurance, LLC, a next-generation platform delivering cyber insurance as a service to protect growing businesses, announced today an innovative new product, 360Protect, allowing MSPs and other IT vendors to enhance their offering while demonstrating accountability.
With 360Protect, technology providers can now provide clients up to a $500,000 service guarantee, certifying their endpoint monitoring, network security and compliance tools against some of today's most dangerous cyber risks. The product combines elements of the company's Protect Series and reimburses vendors' costs to remediate successful attacks or data breaches in their client's environment.
Now, rather than charging clients for an incident that occurred on their watch or sacrificing precious time performing 'pro bono' work to retain a customer, they can offer a holistic solution that includes a robust financial safety net in the event a worst-case scenario comes true.
To launch 360Protect, Cysurance is including two free months for MSP sponsor partners who reserve an annual license by March 31. The fee, only $300 during this promotion, can be paid in monthly installments. Beginning April 1, they can then provide each customer – regardless of endpoints – with up to:

$100,000 of ransomware and business email compromise protection
$100,000 of compliance failure protection
$50,000 of business income loss protection
$250,000 of cyber legal liability protection (customer must first exhaust any other applicable service guarantee)
Unlike Cysurance's suite of customizable cyber liability and errors and omissions insurance policies, 360Protect provides a service assurance and can be bundled with existing offerings using one of two go-to-market strategies. Sponsors can offer it as a value-added benefit, absorbing the nominal cost to differentiate and win and retain more clients. Or they can use it to grow revenue, adding it to their service stack and increasing their product price.
To enroll clients, vendors simply identify the cybersecurity solutions being provisioned and their associated subscriber lists, and Cysurance activates coverage. Payments for any incidents are made within 15 days.
According to Kirsten Bay, CEO and co-founder of Cysurance, "360Protect lets technology providers demonstrate confidence in their solutions while acknowledging today's evolving risks by building a comprehensive platform that helps clients both prevent and recover from cyberattacks."
Insurance offered by Cysurance, LLC. NY License #1578397. For more information, visit cysurance.com, follow us on LinkedIn, Facebook and Twitter, or email us at info@cysurance.com. Chubb is the marketing name used to refer to subsidiaries of Chubb Limited providing insurance and related services. For a list of these subsidiaries, please visit http://www.chubb.com. Insurance provided by ACE American Insurance Company and its U.S. based Chubb underwriting company affiliates. All products may not be available in all states. This communication contains product summaries only. Coverage is subject to the language of the policies as actually issued. Nothing in this communication should be construed as involving the sale, solicitation or negotiation of insurance, the provision or offer of insurance services, or the provision or offer of legal advice or services.