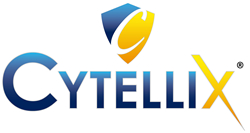 Providing Affordable Compliance-Based Cybersecurity Services Complying with Guidelines published by AIAG
ALISO VIEJO, Calif. (PRWEB) July 30, 2018
Cytellix, the award winning managed cybersecurity service provider which specializes in bringing government grade security to the small and medium business market, has launched an affordable cybersecurity managed services offering to help both automotive manufacturers and suppliers comply with the new automotive cybersecurity guidelines, "Cyber Security 3rd Party Information Security," announced by Automotive Industry Action Group (AIAG) in May 2018. The resulting document was created at AIAG with information security leaders and executives from GM, Ford, FCA and Honda, and socialized with their counterparts from Toyota, Nissan, Caterpillar, Bosch, Continental and Magna.
The automotive industry is one of the largest supply chains in the U.S., making it a prime target for hackers and nation state actors who attack the "weakest link" in this highly connected manufacturing digital ecosystem: small and medium enterprise (SMEs) manufacturers and suppliers. Over 70% of all cyber-attacks are targeted towards SMEs and when they are attacked, 60% of these businesses are forced to close their doors.
The publications from AIAG contains a common set of minimal security guidelines, General Computing Controls, that apply to all 3rd Parties who create, collect, store, transmit, manage, process an Automotive OEM's data and information in an environment external to the OEM's. These controls represent the OEM while in the course of doing business and/or providing vital/critical goods or services to the OEM. These security guidelines will focus on the secure exchange and protection of information between the OEM's and their business partners.
The standards referenced in the document are NIST 800:53, 800-171 and ISO 27002. The requirements for compliance include a System Security Plan, Security Policies and Procedures, Continuous Monitoring, Authentication, Incident Reporting, Data Classification and Retention, Physical, Network and Logical Monitoring, Encryption, Vulnerability Management, and Protection of CUI (Controlled Unclassified Information). It also requires a complete standards-based cyber assessment, full gap analysis documentation, cyber policies/procedures, and real-time awareness of any cyber vulnerabilities or attacks and the ability to analyze cyber logs for event management.
Cytellix has already helped hundreds of companies achieve compliance with NIST Cyber Frameworks, ISO 27001, GDPR Cyber and HIPAA Cyber. Cytellix partnered with NIST Manufacturing Extension Partnerships National Network to provide affordable enterprise-grade cybersecurity services and high quality consulting that includes: industry standards based cyber assessments, gap analysis, security plans, remediation plans and a real time cyber event alerting security operations center, a user-friendly portal, with "Red, Yellow, Green" cyber awareness; provide cyber policies, and a mobile app to access real-time continuous cyber situational awareness.
Don Pital of Georgia Manufacturing Extension Partnership said "we are leveraging the cybersecurity expertise of Cytellix to deliver the highest quality cybersecurity and compliance services to our clients. Cytellix brings an affordable high touch, enterprise grade cybersecurity technology and visibility to every engagement to ensure our manufacturing clients are better cyber prepared.
Chuck Spangler, President of the South Carolina Manufacturing Extension Partnership, agreed, "Our clients appreciate Cytellix's affordable, turnkey approach to cyber security compliance. Working with Cytellix, we've had multiple customer successes with our Dept. of Defense supply chain customers already and expect the same results as we assist manufacturers in the automotive arena. With Cytellix, both the MEP and the Customer have benefited from a turnkey cybersecurity service. "
Loren Lyon, President and Center Director of Impact Washington noted, "This expansion into the automotive sector is needed and timely. Our Defense manufacturers have benefited from working with Cytellix and we look forward to continued expansion into other industry sectors like automotive. Cybersecurity is a challenging problem and having professional help is critical."
With over 10 years of expertise in cybersecurity, Cytellix has become an industry leader within small to medium sized supply chain enterprises, breaking through the crowded cybersecurity market by helping small to medium sized manufacturers improve their cyber posture and focus on what's important – Staying in Business!
Contact your local Manufacturing Extension Partner to learn more about Cytellix Cybersecurity Managed Services.
About Cytellix
Cytellix, the cybersecurity division of Information Management Resources, Inc. (IMRI), is an industry-standards-based, managed cybersecurity service provider, specializing in proactive behavioral analytics and situational awareness of an organization's cyber posture. Cytellix has created an affordable outsourced solution for small and medium-sized businesses (SMBs) – which have become one of the largest targets of cyber-attacks in recent years – and its solutions have monitored over 7 million devices thus far. Its best-in-class, turnkey service was designed to help SMBs in government, manufacturing, finance, banking, law, healthcare and higher education sectors take a proactive, low-friction approach to securing their environment. The managed service includes assessments, gap analysis, continuous monitoring, practical plans of action, and customized best practices for remediation and implementation. Cytellix has not only successfully secured the network perimeters for the U.S. Army, Missile Defense Agency and municipal organizations such as the City of Irvine, but its proactive solution has also been deployed at leading corporations, including PricewaterhouseCoopers, Kaiser Permanente and the Walt Disney Company. Cytellix, recipient of the 2018 Gold American Business Award for Most Innovative Company of the year, helps businesses stay in business. For more information, visit http://www.cytellix.com/industries/cybersecurity-for-the-automotive-sector/.