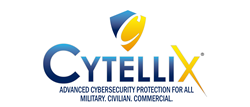 Rita Battocchio, Head of Events at Octane commented, "Congratulations to Cytellix for becoming a finalist at Octane's High-Tech Awards in the Best Enterprise or B2B Technology Innovation Category. Over 70 nominations were submitted, and we can see that Orange County continues to demonstrate that it'
ALISO VIEJO, Calif. (PRWEB) August 06, 2020
Cytellix Corporation (http://www.cytellix.com), a wholly owned subsidiary of IMRI, a cybersecurity platform developer and solutions provider, is a finalist in the 2020 High Tech Award Best Enterprise or B2B Technology Innovation category. Cytellix' innovations bring the next generation cybersecurity solutions to the small, medium, enterprise and government eco-systems. The platform has proven to provide cost-savings with improved cybersecurity threat hunting and threat identification for organizations looking for a single pane of glass capability delivering a Managed Detection and Response (MDR) solution.
Cytellix works with companies in highly regulated vertical markets by extending its experience and best practices by leveraging in-house developed Artificial Intelligence and Machine Learning through its "patent pending" innovative cybersecurity platform. Cytellix's team of cybersecurity professionals created an affordable, low impact solution for defeating cyberattacks with its best-in-class, turnkey delivery system delivering robust services that include cybersecurity assessments, real-time continuous cyber monitoring, vulnerability monitoring, Managed Security Information and Event Management (SIEM), 24x7x365 Security Operations Center (SOC), advanced threat hunting and AI/ML correlation capabilities.
Cytellix, is making their mark in cybersecurity with their long-term customer engagements in the manufacturing, financial services, technology, state and local government, and Federal Government. Cytellix is committed to sharing their decades of cybersecurity expertise and improving cyber awareness throughout the country by providing complimentary webinars, workshop events, educational events and customized guidance for partners and customers.
Cytellix has expanded its customer growth through partnering with security and consultancy channels including: Software OEMs, Consulting Partners, Managed Service Provider's (MSP's), ISO Consultants and International Association of Microsoft Channel Partner's (IAMCP) around the USA. The Cytellix platform is designed for fast deployment, low friction, and high value for any size business. Rita Battocchio, Head of Events at Octane commented, "Congratulations to Cytellix for becoming a finalist at Octane's High-Tech Awards in the Best Enterprise or B2B Technology Innovation Category. Over 70 nominations were submitted, and we can see that Orange County continues to demonstrate that it's a center of innovation in tech and medtech."
About Cytellix Corporation
Cytellix Corporation, the cybersecurity subsidiary of Information Management Resources, Inc. (IMRI), is a cybersecurity platform developer and managed cybersecurity service provider, specializing in proactive behavioral analytics and situational awareness of an organization's cyber posture. Cytellix has created an affordable and scalable Managed Security Solutions Provider (MSSP) platform. Its best-in-class, turnkey service was designed to help SMBs, governments, manufacturing, technology, finance, banking, law, healthcare and higher education sectors take a proactive, low-friction approach to securing their environment. Cytellix has not only successfully secured the network perimeters for the U.S. Army, Missile Defense Agency and municipal organizations, but its proactive solution has also been deployed at leading corporations. The Company has been recognized with numerous honors such as the 2019 American Business Bronze Stevie Award for Standard Based Services for Small to Medium Sized Enterprises; 2018 American Business Gold Stevie Award Most Innovative Technology Company; Ranking Top 10 Fastest Growing Managed Service Provider by The Technology Headlines; 2017 Washington Technology Innovative Company Award; and 2017 American Business Bronze Stevie Award Most Innovative Technology Company the 2016 Small Business Administration Person of the Year award, the 2015 Patriot Award and the 2014 White House Champion of Change Honor; and its experts are frequently tapped for media interviews and keynote addresses by publications such as CNET and The Huffington Post. For more information, please visit http://www.cytellix.com.
About High Tech Awards
The High Tech Awards (HTA) seek to celebrate and recognize those individuals and companies who make Orange County a center of technology and medical technology innovation. In its 27th year, the High Tech Awards has recognized and more than 100 innovative companies in Orange County. This is a great time to celebrate innovation and leadership in Orange County as we emerge from a global healthcare crisis. Learn more about High Tech Awards: https://octaneoc.org.
About Octane
Octane convenes and enable the Southern California technology and medical technology business ecosystem by connecting people, resources and capital. Our goal is to create 55,000+ high-value technology jobs in Southern California by 2030. We impact our community through LaunchPad, an industry leading accelerator, Enterprise Solutions, a new platform to provide companies capital and growth resources to accelerate job creation, Signature Events & Programs, and direct access to capital.