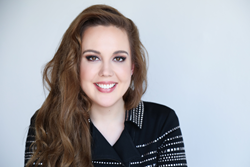 "Doubt can obliterate your old beliefs. Doubt helps you look at your belief systems and start on the path to examining them to expand your understanding and your awareness. Trust that the Divine has put you here for a purpose." — Master Dahryn Trivedi
HENDERSON, Nev. (PRWEB) August 20, 2019
In a recent Trivedi Effect workshop, Master Dahryn Trivedi spoke about the path to enlightenment and the purpose of doubt in your belief systems.
"Doubt can obliterate your old beliefs," said Master Dahryn. "Doubt helps you look at your belief systems and start on the path to examining them to expand your understanding and your awareness. Trust that the Divine has put you here for a purpose."
Watch and listen here: https://youtu.be/kN9y-AqtbSk
Dahryn Trivedi has impacted thousands of individuals around the world as they report improvements in physical problems and disorders, improved sleep, chronic pain relief, inner peace, mental clarity, enhanced intuition, greater happiness and a deep feeling of being loved and taken care of through the upliftment of their consciousness.
In this additional discourse, Dahryn Trivedi speaks about spiritual growth.
Listen: https://youtu.be/lIlDXar5Juw
About Dahryn Trivedi
Dahryn Trivedi is a prodigious spiritual leader, young entrepreneur, and inspiring speaker. Along with Guruji Mahendra Trivedi, she devotes her time to expand and promote awareness about the power and potential of the Trivedi Effect®. She shared her message at NASDAQ and on national media including ABC, NBC, Fox, and CW.
To have Dahryn speak at your next workshop, podcast, or event, call 877-493-4092.
About the Trivedi Effect® & Guruji Mahendra Trivedi
The Trivedi Effect® , which is an evidence-based phenomenon in which an individual can harness inherently intelligent energy from nature and transmit it to living organisms and non-living materials, anywhere in the world through thought intention, to significantly enhance potency and beneficially alter their characteristics and behaviors through transformation at the atomic, molecular, and cellular levels.
Guruji Mahendra Kumar Trivedi, the founder of the Trivedi Effect®, is on a mission to usher in a new era that integrates science, spirituality, and consciousness to vastly improve the human condition and benefit humanity on a global scale. To date, more than 250,000 people worldwide have benefited from the Trivedi Effect®. His organization, Trivedi Global, Inc., is collaborating with globally renowned product research and development organizations to bring to market proprietary products and therapies in the areas of nutraceuticals, pharmaceuticals, and more.
The Trivedi Effect® has been tested, measured, and validated in more than 4,000 scientific experiments globally, by world-renowned scientists and research institutes using the rigor of internationally accepted models of scientific research with the most sophisticated technologies available on this planet. Challenging the known frontiers of science, this research has resulted in over 400 publications in major international peer-reviewed scientific journals with more than 4,000 citations.
These publications are available in over 4,000 universities internationally including the prestigious Ivy League Universities, as well as, the National Institutes of Health (NIH).
The next Trivedi Effect workshop featuring Guruji Mahendra Trivedi and Dahyrn Trivedi is at Noon, PDT, August 31, 2019. To register or for more information, call 877-493-4092, or via email at CS(at)TrivediEffect.com.
To watch a Trivedi Effect Workshop Replay, go here: https://youtu.be/w3LvP9zhIrM