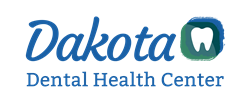 MINOT, N.D. (PRWEB) February 13, 2019
Dakota Dental Health Center in Minot, ND, is pleased to announce the launch of its new Hybrid-Responsive™ website: https://www.dakotadental.net.
According to Douglas Bengson, owner of Dakota Dental, the new website is a convenient tool that allows patients the opportunity to get to know who we are and what we can do to improve their oral health.
The new website is equally responsive on smartphones, tablets, laptops, and desktops. Patients will find it easier than ever to learn about various dental procedures, read the doctors' bios, get details about the practice, book an appointment, and even fill out new patient forms.
About the Dentists
Dr. Fishpaw earned his DDS at the Ohio State University College of Dentistry. In 1977, after serving two years at the Minot Air Force Base, Dr. Fishpaw remained in Minot to start his dental practice. He is passionate about continuing his education, and he has completed a fellowship and a prestigious mastership with the Academy of General Dentistry. He has also developed expertise in prosthodontics, including crowns, bridges, and dental implants.
Dr. Fishpaw is passionate about the arts, singing with the Heritage Singers and serving as President of the Mouse River Players Community Theater. He also enjoys working out and spending time with his wife and sons.
Dr. Bengson is a Minot native. After completing his dental education at the University of Minnesota School of Dentistry in 1990, he returned to his hometown. He is also passionate about continuing his education, completing a fellowship with the Academy of General Dentistry and the prestigious Gordon Christensen Fellowship through the Scottsdale Center for Dentistry. He is trained in CEREC same-day crowns and is affiliated with the highly respected Spear Institute, as well as numerous dental societies and associations.
In his free time, Dr. Bengson is heavily involved with sports, including the Beaver Booster Club and the Golden Gopher Fund at his alma maters, Minot State University and the University of Minnesota. Dr. Bengson also enjoys Peleton workout rides,reading and spending quality time with his family.
Both doctors see their new Hybrid-Responsive™ website as a valuable tool in their commitment to patient education. The Hybrid-Responsive site that works as an app for smartphones and tablets is another example of our continued efforts to stay at the forefront of technology making sure our patients receive efficient, comprehensive care in all areas of the practice. The website is filled with an array of information that our patients are sure to appreciate.
About Dakota Dental Health Center
Dakota Dental Health Center provides a full line of general and cosmetic dental services, as well as endodontics, periodontics, pediatric dentistry, and oral surgery, all under a single roof. To learn more or request an appointment, call 701-852-4755, stop by the office at 515 20th Avenue SE, Suite 8, Minot, ND 58701, or visit the new website at https://www.dakotadental.net.