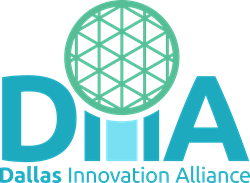 The Dallas Innovation Alliance is a valued partner in elevating a culture of innovation in Dallas," said Dallas Mayor Mike Rawlings "The insights generated by the Living Lab will be utilized as a tool to evaluate the potential of these technologies to reach our goals as a city.
DALLAS (PRWEB) November 08, 2018
Today, the Dallas Innovation Alliance (DIA), a 501c(3) public-private partnership dedicated to supporting the design and execution of a smart cities strategy in Dallas, announced the release of its year-end case study on the Smart Cities Living Lab powered by AT&T in Dallas' West End Historic District. Launched in March 2017, the Living Lab is a four-block corridor in downtown Dallas housing nine integrated smart city projects, and represents the fastest-to-market smart cities initiative in the country. The Living Lab was executed through the partnership of more than 30 organizations across the public, private, civic and academic sectors; and through collaboration with 20 departments within the City of Dallas.
"The intention of becoming a smart city is to improve operations, sustainability and create an inclusive and prosperous city; testing the data and technology provides a catalyst in preparing Dallas for the future," said Dallas Mayor Mike Rawlings. "The Dallas Innovation Alliance is a valued partner in elevating a culture of innovation in Dallas, and the insights generated by the Living Lab will be utilized as a tool to evaluate the potential of these technologies to reach our goals as a city. "
The case study provides insight into elements including:

Results from the nine active projects in the Living Lab;
Overall impacts of the program and community engagement efforts;
Recommendations on highest-value projects for scaled deployment across the city; and those of value for neighborhood-specific expansion;
Discussion briefs outlining critical topics for consideration prior to undertaking a large-scale rollout. These topics include cybersecurity, data ownership and monetization, citizen data policies, IoT and smart cities infrastructure standards, open data; legacy zoning standards; data analytics best practices; and
Overviews of successful projects by peer cities including: Chicago, Kansas City, New York, Pittsburgh, San Diego and San Jose to show examples of best practices across the country.
The case study can be viewed and downloaded via the DIA's website.
"The City of Dallas is using AT&T's Smart Cities framework and our Internet of Things technology to solve the problems that matter most to the community," said Michael Zeto, VP of AT&T IoT Solutions and General Manager of Smart Cities. "In collaboration with the city, we've deployed our AT&T Digital Infrastructure nodes, smart street lights, digital kiosks and more to help make the West End neighborhood safer for the people who live and work there."
Select insights from the year-end results of the Living Lab include:
During the pilot, the West End saw a 13 percent increase in pedestrian traffic flow, local businesses saw a 12 percent increase in revenue, and a crime decrease of six percent year over year. Information from pedestrian mapping provided insights to local businesses on times to capture increased foot traffic.
35 percent energy reduction from smart lighting pilot; intelligent controls across all of the 85,000 lights present in Dallas would equate to at least 90 million dollars of operational savings over the life of the LED bulbs.
On average, over 440 people utilized the interactive kiosk every month, with 53 percent utilizing multiple functions, including transit information, local points of interest, public facilities and a 'selfie' function.
Environmental quality saw increased pollutants and particulate matter in the hours following the 4th of July fireworks, these types of insights could be used to educate the public and those suffering from asthma to take precautions when taking in festivities.
"From the beginning of this initiative, the purpose of the Living Lab was to provide valuable insights through 'test driving' forward-thinking technologies that benefit the City of Dallas and its residents," commented Jennifer Sanders, Executive Director, Dallas Innovation Alliance. "Through this case study, we are providing our first comprehensive look at the potential of smart city initiatives across our city, and hope to offer a resource that is of value to cities across the country who are embarking on their own smart city programs. We look forward to continuing to capture data in the Living Lab that brings results unique to Dallas' needs, and are excited to expand our efforts in 2019 into Southern Dallas in Phase II."
Through the support and partnership of Amazech Solutions, the first phase of an interactive public-facing dashboard has been launched today alongside the case study, allowing data generated by Living Lab projects to be accessed by students, researchers, startups and the public. The first three projects available on the dashboard are intelligent lighting, the interactive digital kiosk, and environmental sensor kit. The dashboard is a key step in fulfilling the DIA's mission to provide open data access and transparency for DIA projects, as well as providing visual ways for citizens to play with and easily understand the value of data. Upcoming additions will include pedestrian traffic, water and irrigation, parking and publicly available data sources including public safety, 311 reporting and more.
"With the ever-increasing automation and connectedness of our world, data is abundant and can be overwhelming," said Shanthi Rajaram, President and CEO, Amazech. "The ability to integrate and visualize data in an easy to comprehend way provides an avenue to maximize the value of data. Amazech is thrilled to support this project that will provide insight to Dallas Innovation Alliance stakeholders, the public and those that wish to utilize this data for research and creating new solutions to city challenges."
The next phase for the Dallas Innovation Alliance will include projects in Southern Dallas focused on solutions to challenges around mobility, digital divide and public safety, among others. Phase II projects will begin in 2019. In addition, the DIA is partnering with the Dallas Entrepreneur Center, AT&T, Cisco, Microsoft and UT-Dallas to launch a smart cities incubator, Innov8te, in the West End to support entrepreneurs and startups focused on solving civic challenges in "8" core areas through emerging technologies and services.
About the Dallas Innovation Alliance
The Dallas Innovation Alliance (DIA) is a 501c3 public-private partnership dedicated to supporting the design and execution of a smart cities plan for the City of Dallas, which integrates social, data and technology initiatives to accelerate economic growth, resource efficiency, and most importantly, improve quality of life. DIA support is led by 2017-18 Foundational Partners AT&T and Toyota Motor North America; Pivotal Partner Cisco, Lead Partners Current, powered by GE and Foley Gardere; Partners AECOM, Universal Mind and Granite Properties; and Lead Community Partner United Way of Metropolitan Dallas. Members of the Dallas Innovation Alliance include: City of Dallas, Dallas County, Dallas Area Rapid Transit (DART), VisitDallas, Dallas Entrepreneur Center (DEC), Dallas Regional Chamber, Downtown Dallas Inc., The Real Estate Council (TREC), Texas Research Alliance, CIVIQ Smartscapes, Deloitte, EB Systems, Vericlave, Ericsson, IBM, Microsoft, ParkHub, Signify Philips and Schneider Electric. For more information, please visit http://www.DallasInnovationAlliance.com or follow the DIA on Twitter: @DallasSmartCity or Facebook: @Dallas Innovation Alliance.
*About AT&T Communications
We help family, friends and neighbors connect in meaningful ways every day. From the first phone call 140+ years ago to mobile video streaming, we innovate to improve lives. We have the best network according to America's biggest test.** We're building FirstNet just for first responders and creating next-generation mobile 5G. With DIRECTV and DIRECTV NOW, we deliver entertainment people love to talk about. Our smart, highly secure solutions serve over 3 million global businesses – nearly all of the Fortune 1000. And worldwide, our spirit of service drives employees to give back to their communities.
AT&T Communications is part of AT&T Inc. (NYSE:T). Learn more at att.com/CommunicationsNews.
AT&T products and services are provided or offered by subsidiaries and affiliates of AT&T Inc. under the AT&T brand and not by AT&T Inc. Additional information about AT&T products and services is available at about.att.com. Follow our news on Twitter at @ATT, on Facebook at facebook.com/att and on YouTube at youtube.com/att.
© 2018 AT&T Intellectual Property. All rights reserved. AT&T, the Globe logo and other marks are trademarks and service marks of AT&T Intellectual Property and/or AT&T affiliated companies. All other marks contained herein are the property of their respective owners.
**Based on GWS OneScore Sept. 2018. Excludes crowd sourced studies.
About Amazech
Amazech is a software development company which has been providing IT solutions for companies and organizations of all sizes for over a decade. They focus on business intelligence, analytics and reporting, workflow automation, process optimization and virtual and augmented reality solutions. Amazech leverages the right innovation to foster enterprise modernization and help businesses succeed. Amazech is a certified woman and minoirty owned business. For more information, please visit http://www.Amazech.com.