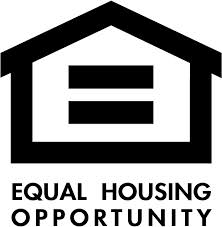 It would be really exciting to see what this North Texas market could do given a solid stash of homes waiting to be sold
Dallas, TX (PRWEB) August 18, 2014
After struggling to produce much inventory for eager home buyers, the Dallas real estate market has finally posted significant gains in the number of available homes. Prudential Texas Properties reports that the amount of homes for sale has gained across the entire state resulting in a recovery of home sales figures that had taken a tumble in the earlier part of the year.
The Texas Association of REALTORS® reported August 1 in its second-quarter statewide housing report that the number of homes for sale in Texas has posted gains for the first time since 2011. At current rates of sale, Texas is looking at an inventory that could sustain 3.6 months of market activity at the close of the second quarter. This is an increase from 3.4 months worth of inventory noted in the first quarter of this year.
Although the gain is small, it is significant for a market in which its only downfall has been a painfully low number of homes for buyers to get their hands on. Statewide, inventory of homes for sale is still 12 percent below where it was at the close of the second quarter of 2013.
"Any positive movement for home inventory is greatly needed right now," says DD Flynn VP of Marketing at Prudential Texas Properties. "Home buyers haven't been able to move as much given such low inventory. We're looking forward to more homes coming to the market."
In spite of such pressurized conditions, the Texas housing market is still ahead of last year. Home sales were up 1.13 percent statewide from a year earlier and look to improve as more properties become available.
"It would be really exciting to see what this North Texas market could do given a solid stash of homes waiting to be sold," Flynn continues. "As good as this market looks, I think it holds even greater potential."
Click here for a 60-second Dallas home market update.
©2014 BRER Affiliates LLC. An independently owned and operated broker member of BRER
Affiliates, LLC. Prudential, the Prudential logo and the Rock symbol are registered service
marks of Prudential Financial, Inc. and its related entities, registered in many jurisdictions
worldwide. Used under license with no other affiliation with Prudential. Prudential Texas
Properties is an independently owned and operated member of BRER Affiliates LLC. Equal
Housing Opportunity.