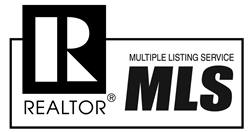 People from throughout Texas and even out of state are realizing the potential in Dallas-Fort Worth for real estate investment, job opportunities and overall economic stability
Dallas, TX (PRWEB) April 03, 2014
The Dallas-Fort Worth real estate market is one of the hottest in the nation, and data shows that this trend has no end in sight. Prudential Texas Properties reports that the North Texas market, in particular the Dallas-Fort Worth region, has seen a huge influx in interested home buyers.
The U.S. Census Bureau released statistics that show the Dallas-Fort Worth area has seen the third-highest population growth from July 2012 to July 2013. Trailing behind New York and Houston, Dallas-Fort Worth has welcomed more than 108,000 people, growing to a regional population of more than 6.8 million residents.
"People from throughout Texas and even out of state are realizing the potential in North Texas for real estate investment, job opportunities and overall economic stability," DD Flynn, VP of Marketing at Prudential Texas Properties, says. "As home seller and home builder confidence increases, inventory will open up and the Dallas-Fort Worth region will really boom."
According to Altos Research, a California-based real estate analytics company, the real estate market in Fort Worth continues to climb upwards. Demand and home values have both increased on a weekly basis as of March 21. The median single-family home value in the city was marked at $154,113.
Demand is dragging the seven-day average median home value up, which continues to drag the weighted 90-day average along with it.
Altos' Market Action Index measures the conditions of a market to determine whether it favors buyers or sellers with a neutral value of 30. After a fairly stagnant past couple of months, the index has been pulled upward to 35.64, into seller's territory, as inventory remains low.
"Homes are being snatched up in record time, and sometimes with several home buyers competing over the same property," DD continues. "This spring season will likely see homes moving quickly in and out of the market. It's an exciting time to be in North Texas."
Click here for a 60-second Fort Worth home market update.
©2014 BRER Affiliates LLC. An independently owned and operated broker member of BRER Affiliates, LLC. Prudential, the Prudential logo and the Rock symbol are registered service marks of Prudential Financial, Inc. and its related entities, registered in many jurisdictions worldwide. Used under license with no other affiliation with Prudential. Prudential Texas Properties is an independently owned and operated member of BRER Affiliates LLC. Equal Housing Opportunity.