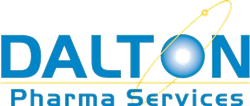 This important milestone enables Dalton to transfer finished cGMP cannabis products to licensed dealers.
TORONTO (PRWEB) January 15, 2020
Dalton Pharma Services ("Dalton"), a Health Canada licensed, FDA inspected global leader in the development and manufacture of innovative pharmaceutical products, is pleased to announce that it has received a three-year renewal and license amendment from Health Canada under the Cannabis Regulations. This amendment authorizes Dalton to sell cGMP cannabis derived products on a "business-to-business" basis to Federal License holders.
With our combined Health Canada cGMP and Cannabis licenses, Dalton is uniquely positioned to test, develop, produce, and supply cGMP cannabinoids to support the delivery and commercial success of our clients' medical cannabinoid products. It's a privilege to be part of this exciting movement which will provide patients worldwide access to cannabis derived pharmaceutical products, including high-purity cannabidiol formulations made to the highest cGMP standards in the industry.
"This important milestone enables Dalton to transfer finished cGMP cannabis products to licensed dealers. Dalton's Health Canada licensed cGMP pharmaceutical manufacturing facility is now supporting the imminent commercial launch of CardiolRx™, a high concentration pharmaceutically-produced cannabidiol formulation developed through our exclusive partnership with Cardiol Therapeutics, and providing innovative pharmaceutical cannabis products and services to the medical cannabis industry. Dalton is excited to be able to support the industry-wide need for cGMP compliant cannabis manufacturing capabilities to supply our clients' products to patients," said Peter Pekos, CEO of Dalton Pharma.
About Cardiol Therapeutics
Cardiol Therapeutics Inc. (TSX: CRDL; OTCQX: CRTPF) is focused on producing pharmaceutical cannabidiol (CBD) products and developing innovative therapies for heart disease, including acute myocarditis and other causes of heart failure. The Company's lead product, CardiolRx™, is designed to be one of the safest and most consistent cannabidiol formulations on the market. CardiolRx is pharmaceutically produced, manufactured under cGMP, and is THC free (less than 10 ppm). The Company plans to commercialize CardiolRx in the billion-dollar market for medicinal cannabinoids in Canada and is also pursuing distribution opportunities in Europe and Latin America.
In heart failure, Cardiol is planning an international clinical study of CardiolRx in acute myocarditis, a condition caused by inflammation in heart tissue, which remains the most common cause of sudden cardiac death in people less than 35 years of age.
The Company is also developing proprietary nanotechnology to uniquely deliver pharmaceutical cannabidiol and other anti-inflammatory drugs directly to sites of inflammation in the heart that are associated with heart failure. Heart failure is the leading cause of death and hospitalization in North America with associated healthcare costs in the U.S. alone exceeding $30 billion. For further information about Cardiol Therapeutics, please visit http://www.cardiolrx.com.
About Dalton Pharma Services:
Dalton Pharma Services is a leading North American cGMP pharmaceutical manufacturing organization providing integrated drug discovery, development, and manufacturing services. We are FDA inspected and Health Canada approved bringing over 30 years of experience to every project. Focusing on developing innovative medicines and backed by the latest technologies, Dalton is committed to bringing breakthrough medical products to the global cannabis market. Our integrated services (drug discovery, formulation and process development, custom synthesis,
cGMP sterile fill/finish of liquids and powders, cGMP API manufacturing and/or dosage form manufacturing and Accelerated Stability Testing) all at one location enhance our ability to support our clients pharmaceutical development programs efficiently and cost effectively.
To learn more about our history and capabilities, please visit http://www.dalton.com.
Peter Pekos
CEO
Dalton Pharma Services
349 Wildcat Road
Toronto, Ontario
Tel: 416-661-2102