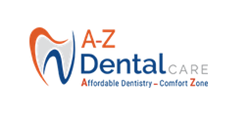 To maintain a good standard of oral health, patients should only use their own toothbrush.
WEST COVINA, Calif. (PRWEB) July 06, 2020
A June 2 article on News Medical reports on the dangers of toothbrush sharing and whether it's safe to do so. The short answer: a definitive "no" – even among family members. The article points out that brushing can cause small cuts along the gums that have the potential to contaminate brush bristles with blood, and that doesn't even take into consideration the sheer amount of bacteria that inhabit the human mouth. Essentially, anyone sharing their toothbrush with another person is also sharing a wealth of microorganisms as well as potentially-contaminated bodily fluids. Los Angeles County-based A-Z Dental Care agrees, saying that to maintain a good standard of oral health, patients should only use their own toothbrush.
A-Z Dental Care says that toothbrushing is a prime aspect of oral health. In fact, it should be done about thirty minutes after each meal for the best effect. The wait may seem counterintuitive or even inconvenient, but brushing right after eating might actually do a small amount of harm. The dental center says that by waiting, there's enough time for tooth enamel to reharden, and the chances of damaging tooth enamel fall dramatically – so long as the brushing action isn't too harsh. In the meantime, rinsing with water after eating is a great way to get rid of any excess food particles.
A-Z Dental Care says that additional points on toothbrushing from the article also ring true: don't store a toothbrush horizontally as this can make it hard for water to drain and refrain from placing a toothbrush in an enclosed space as this allows for a bacteria prone environment. As a bonus tip, waiting another 30 minutes or so after brushing to rinse allows the beneficial properties of toothpaste to work their magic, including the absorption of fluoride into tooth enamel. Of course, any excess toothpaste should be immediately spat out once brushing is complete.
The West Covina dental center says that in addition to toothbrushing, there are other good habits to incorporate into one's daily dental hygiene routine. Flossing goes hand in hand with brushing as it enables the user to reach areas in between teeth that are otherwise hard or impossible to touch with a brush. Unlike a toothbrush though, no form of floss should be reused. Moreover, the center notes that mouth wash can also help reach spots that are inaccessible to a toothbrush while simultaneously acting as a general debriding agent to limit the presence of bacteria in the mouth.
A-Z Dental Care says that as one final piece of advice, don't discount the benefit that routine preventive care with an outstanding dentist can provide. Routine preventive measures such as filling and cleaning are also essential.
Interested readers can learn more about A-Z Dental Care by visiting their website at https://www.atozdentalcare.com/ or by calling (626) 314-6908.