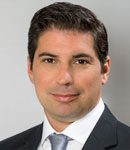 "The MIAMI Realtors Residential Board is excited to do our part to improve our real estate industry"
MIAMI (PRWEB) April 13, 2021
The MIAMI Association of Realtors (MIAMI) has elected Daniel A. Guerra, C2EX, PSA as its 2021 residential president. He and the 2021 MIAMI leadership boards were installed March 25 at MIAMI's 101 Inaugural Gala Reception at the Biltmore Hotel Country Club Courtyard.
"The MIAMI Realtors Residential Board is excited to do our part to improve our real estate industry," Guerra said. "We come together from different companies to combine our experience and knowledge to help Realtors better serve the buying and selling public, and our communities in South Florida."
The Residential Board of MIAMI is dedicated to leadership in the industry, the real estate profession, and the communities it serves. They analyze information, are actively and visibly involved in events and programming, and promote Miami and South Florida worldwide. The association represents 52,000 residential, commercial, and international real estate professionals.
Guerra is vice president of Fortune International Realty.
He has more than 27 years of experience in the real estate industry. He has worked on projects throughout South Florida, the Bahamas, Costa Rice, Spain and Panama.
Guerra has participated with the American Embassy Commercial attaché office traveling around the world speaking about the U.S. real estate market.
Guerra has served on the MIAMI Realtors Residential Board of Governors since 2018. He is currently a director for Florida Realtors and the National Association of Realtors. Guerra is also a member of the Women's Council of Realtors.
Serving as a Florida key contact and federal political contact, Guerra's extensive involvement in local and state government has proven helpful for MIAMI members when attending events in Tallahassee and Washington D.C.
Announcing the 2021 MIAMI Residential Board
Joining Guerra are: Enrique Teran, C2EX, of Avanti Way Realty; 2020 Residential President Alberto Carrillo, C2EX, of RelatedISG International Realty; Governor Eddie Blanco of Stratwell; Governor Ana Bozovic of Analytics Miami; Governor Juan Caceres of RelatedISG International Realty; Governor Justin Jimenez Garcia, CRS, CDPE, C2EX, AHWD, MRP of Countrywide Properties ERA; Governor Julio Guzman, C2EX of Avanti Way Realty; Governor Angelique Hibbert, GRI, ABR, SRS, C2EX, PSA of The Keyes Company; Governor George C. Jalil, RAA, TRC of First Service Realty, Real Living; Governor Nora Muci, CIPS, GRI, TRC of Muci Group Real Estate & Investment; Governor Neal Oates Jr., CIPS, CRS, AHWD, MRP of World Renowned Real Estate; Governor Julio Ospina, AHWD of Wise Group | Exp Realty; Governor Martha Pomares, GRI, ABR, CIPS, CRS, C2EX, CLHMS, SFR, PSA, AHWD, e-PRO, TRC of Douglas Elliman Real Estate; Governor Dianne Regalado Kammerer, CAM, CRS, C2EX of Coldwell Banker Realty; Governor Miguel Salvat of Century 21 Yarlex; Governor Ruben Sanchez, CIPS, RSPS, PSA, ABR of DoMi Real Estate Advisors; Governor Denise Sicuso, C2EX of Berkshire Hathaway HomeServices EWM Realty; Governor Wesley Ulloa, C2EX, CLHMS of LUXE Properties; Governor Albert Vasquez, ABR, CDPE, SRS, C2EX of Keller Williams Realty Miami Lakes.
Deborah Boza-Valledor, CIPS, CRB, CRS, GRI, TRC, RSPS, AHWD serves at the MIAMI COO & Chief Marketing Officer. Teresa King Kinney, CAE, CIPS, GRI, RCE, TRC serves as the CEO for the MIAMI Association of Realtors.
About the MIAMI Association of Realtors
The MIAMI Association of Realtors was chartered by the National Association of Realtors in 1920 and is celebrating 101 years of service to Realtors, the buying and selling public, and the communities in South Florida. Comprised of six organizations, the Residential Association, the Realtors Commercial Alliance, the Broward-MIAMI Association of Realtors, the Jupiter Tequesta Hobe Sound (JTHS-MIAMI) Council, the Young Professionals Network (YPN) Council and the award-winning International Council, it represents 52,000 total real estate professionals in all aspects of real estate sales, marketing, and brokerage. It is the largest local Realtor association in the U.S. and has official partnerships with 223 international organizations worldwide. MIAMI's official website is http://www.MiamiRealtors.com
###