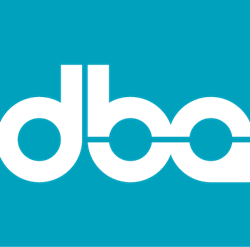 We are honored to support MEXC. DBA's mission: build Better Brands for a Better Human Condition, building financial freedom is part of that mission. It's important to build brands on values that inspire confidence. Authentic branding is what companies do when nobody's looking.
ROCHESTER, Mich. (PRWEB) November 18, 2021
Daniel Brian Advertising (DBA), a full-service branding and digital marketing advertising agency today announced that it has been named agency of record for MEXC Global, one of the largest cryptocurrency exchanges in Asia, with more than 7 million users worldwide. Now, turning its focus toward funding emerging crypto projects, MEXC Pioneer is being launched by DBA as a new VC incubator for the most promising blockchain development projects.
DBA will handle the brand development, messaging strategy, thought leadership content and social media as well as the search engine optimization and performance marketing. With a deep expertise in retail and banking, DBA was contracted to tell the story and simplify this complex financial industry for both investors and developers alike.
DBA is an award-winning agency, and a part of the DBA Worldwide Network of agencies with five offices in the United States and more than 220 employees who support brands in healthcare, retail, restaurant chain marketing as well as financial services and entertainment in the app development and Fin-tech industries.
"We are honored to support MEXC," said Daniel Cobb, DBA's CEO and Founder. " They represent an industry innovator as the "Gem Finder." Being first to market with well vetted tokens, MEXC Global provides access to some of the most aggressive returns in the industry. Our mission is to build 'Better Brands for a Better Human Condition,' and building financial freedom is part of that mission. In an industry stressed by fear and uncertainty, we feel it's important to build brands on values that can bring back confidence. That is about more than just what a company says. We believe authentic branding is what companies do when nobody's looking."
Since 2018, MEXC has proven to build a community that is founded on first-to-market innovation and offerings as well as trust. MEXC prides itself in having a high bar in vetting emerging crypto-projects. It's how MEXC Global arrived at nearly six times more digital assets than Coinbase, among other popular exchanges. In fact, Since MEXC's inception, there has not been a single incident of loss or safety accidents at all. This vetting process is also why they are prepared to invest so much into their own VC fund.
"As a company that leads the world in digital asset exchange for the most seasoned investors, we look forward to building on our strong foundation by leveraging DBA'S data-driven capabilities to connect with a highly valued community in new and more effective ways," said Katherine Deng, vice president of MEXC Global. "We look forward to DBA's creativity and idea generation to bring awareness to our new and exciting platform."
About Daniel Brian Advertising:
Daniel Brian Advertising (DBA) specializes in growing brand awareness and customer volumes for purpose-driven brands, such as healthcare, technology, food chains, finance, higher education and sustainable consumer products.
As an award-winning, digital-first brand agency, DBA provides emotional connections and measurement at every touchpoint of the consumer journey.
DBA conducts research, creates messaging and produces content that helps brands engage "raving fans" who will like, love and share your message – as irrational advocates for your brand. Focused on ROI, our analytics dashboards help you visualize and optimize your brand engagement on multiple dimensions. For more information, visit https://danielbrian.com
About MEXC Global
Established in April 2018, MEXC Global is a digital asset trading platform which offers users one-stop services including spot, margin, leveraged ETF, derivatives trading, and staking services.
The core members of the team come from international enterprises and financial companies and have experience in blockchain and financial industries. For more information, visit https://www.mexc.com