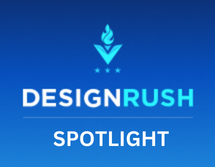 MIAMI (PRWEB) February 17, 2023
According to We Forum, almost 100 million will work in the AI space by 2025. But given the latest impressive breakthroughs in the field, like the rise of ChatGPT, the future of AI not only provides endless possibilities but also raises concerns and uncertainty, particularly about the job market.
DesignRush, a B2B marketplace connecting businesses with agencies, interviewed Lemay.ai CTO Daniel Shapiro to learn about the potential of AI, its risks, dangers and the ethics of its development.
Interview highlights include:

How far AI has developed
The industries in which AI shows the most potential for success
The jobs that AI brings at risks
Lemay.ai's challenges in adapting the framework and the model to each industry's needs
The company's AI projects for the federal government sector
Its partnerships with leading brands such as Amazon and NVIDIA and the key differences in approach and technologies when collaborating with them
How far we are from a true conscious AI
Get to know these and more in the full Spotlight interview.
About DesignRush:
DesignRush.com is a B2B marketplace connecting businesses with agencies through expert reviews and agency ranking lists, awards, knowledge resources, and personalized agency recommendations for vetted projects.