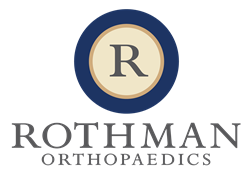 Dr. Osbahr is one of the top sports medicine surgeons in Florida with a national reputation.
ORLANDO, Fla. (PRWEB) October 14, 2020
In September, Rothman Orthopaedic Institute announced their most recent expansion into Central Florida. This expansion will bring a full complement of fellowship trained, sub-specialized physicians under Rothman Orthopaedics - Florida. Today, Rothman Orthopaedics is excited to announce Daryl C. Osbahr, M.D. as Managing Director and Chief of Orthopaedic Surgery - Rothman Florida.
"Dr. Osbahr is one of the top sports medicine surgeons in Florida with a national reputation," said Dr. Alexander R. Vaccaro, M.D., Ph.D., MBA, President of Rothman Orthopaedic Institute, Richard H. Rothman Professor and Chairman of the Department of Orthopaedics, and Professor of Neurosurgery at Thomas Jefferson University and Hospitals. "It was important to our brand that the leader selected for our Florida expansion had not only a national reputation of excellence but recognized in that same manner in the local market. We are thrilled to welcome him to the Rothman family."
"Rothman Orthopaedics represents excellence in orthopaedic surgery and sports medicine," said Dr. Osbahr. "I am thrilled to have an opportunity to help lead an initiative defined by excellence in all phases of orthopaedic surgery and sports medicine care, including the highest quality clinic care, education, research, innovation and sports team coverage."
Dr. Osbahr completed his general surgery internship at New York-Presbyterian Hospital Weill Cornell Medicine and his orthopaedic surgery residency at Hospital for Special Surgery. He attended the American Sports Medicine Institute for his fellowship, where he learned under the tutelage of famed sports medicine surgeon, Dr. James Andrews.
He has worked in various roles in the professional, Olympic and amateur sports world, including chief medical officer and head orthopaedic surgeon for the Orlando City Soccer Club (MLS, NWSL USL and Development Academy); co-chief medical officer for USA Baseball; network team physician for US Soccer; team physician for the Washington Nationals, Atlanta Braves, and Washington Football Team; as well as orthopedic consultant for the WWE, PGA Tour, LPGA Tour and Baltimore Ravens.
Additionally, he has held high-level ranking positions in the field of sports medicine including Chair, AOSSM Stop Sports Injuries Committee; President, Florida Alliance for Sports Medicine; Executive Committee Member, Professional Soccer Physicians Society; Medical Task Force Member, National Women's Soccer League; and Committee member, USA Baseball Medical & Safety Committee.
Dr. Osbahr is an adult and pediatric sports medicine surgeon who specializes in various conditions of the knee, shoulder & elbow including knee preservation and ligament reconstruction (ACL, PCL, and multiligament reconstruction, cartilage restoration, meniscus transplantation, osteotomy, etc.); complex shoulder surgery (baseball medicine, labral tears, latarjet procedure, rotator cuff repair, superior capsular reconstruction, etc.); and elbow reconstruction (baseball medicine, "Tommy John" surgery, cartilage restoration, etc.). He will begin seeing patients December 1, 2020 in Polk County, Florida.
More physician agreements will be announced in the next few weeks as Rothman will continue to build a roster of fellowship trained, sub-specialized physicians who have a history of exceeding clinical quality, reputation and share an interest in research and education. For more information, please visit RothmanFL.com.
About Rothman Orthopaedic Institute:
Rothman Orthopaedic Institute is a world-leader in the field of orthopaedics providing communities in Pennsylvania, New Jersey, New York and most recently in Florida through its new partnership with AdventHealth. Rothman Orthopaedics provides high-quality, compassionate and affordable musculoskeletal care that is grounded in evidence-based medicine—the results of which will exceed expectations.
Rothman Orthopaedic Institute orthopaedists treat patients at 38 office locations, three of which include orthopaedic urgent care clinics. Rothman also has surgical privileges at 58 facilities across the tristate region. With experts in nine orthopaedic sub-specialties including spine, hip and knee, foot and ankle, shoulder and elbow, hand and wrist, sports medicine, physical medicine and rehabilitation, orthopaedic oncology and trauma, Rothman Orthopaedic Institute is recognized for excellence in clinical treatment methods, research, education and technology.
Consistently recognized as national and regional "Top Docs," Rothman Orthopaedic Institute is proud to be the official team physicians for the Philadelphia Eagles, Phillies, 76ers, the iconic Radio City Rockettes, The Big East Conference, as well as over 40 college and high school teams.
For more information about Rothman Orthopaedic Institute please call 1-800-321-9999 or visit http://www.RothmanOrtho.com.