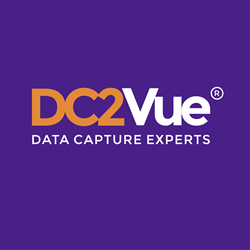 We envision a future where digital care coordination involves a simple efficient model that combines people, processes and content to make improved decisions, be it clinical, operational or financial
MELBOURNE, Australia (PRWEB) August 16, 2018
Australia's foremost digital health conference - The stage chosen by DATA CAPTURE EXPERTS to show off their jewel in the form of DC2Vue®. A software created to empower hospitals, mental health, aged care and community health service providers. This state-of-the-art platform is fully equipped to fill communication potholes between these organisations and their patients, boost team care collaboration whilst ensuring top-notch patient-centred care provision. It's presently enjoying a fine run as the comprehensive source of amalgamated Triage, Residential, and Community care harmonisation, making it Australia's most renowned digital mental health care coordination solution within this field.
Co-founder and CTO of DATA CAPTURE EXPERTS, Nalaka Withanage, had these words to say when asked about the huge impact of DC2Vue® and how it could re-define health care coordination… "Our drive and passion is to make it easier for organisations to digitalise, optimise, and automate information intensive business processes. We envision a future where digital care coordination involves a simple efficient model that combines people, processes and content to make improved decisions, be it clinical, operational or financial. This vision has guided us in our stand-out creation of DC2Vue®, customised for each organisation to suit their requirements. It boasts an interface that's readily accessible and adaptable. It provides a unified source of patients' records and ensures appropriateness of therapeutic care both inside and outside of care facilities."
Embodying modern-day technological advancements, DC2Vue® was crafted to act as a connecting bridge between clinicians and patients' data, whilst making up for reduced man-power that would inevitably overburden clinicians. This way, the focus is as it should be on the patient, as the clinician doesn't have to worry about mundane and repetitive administrative tasks. DC2Vue® brings patient information to the fore, lending to its accessibility via modern web and mobile devices. It features a "one-patient, one-view" timeline, clinical documentation, smart scanning and simplified workflow. The platform is both interoperable, extendable and designed to take advantage of Microsoft Azure cloud, mobility and AI technologies. This provides care providers with a fast, flexible platform that is responsive to changing business dynamics.
DATA CAPTURE EXPERTS PTY LTD, founded in 2011, has its base in Melbourne. A software company focused on rendering assistance to organisations as they seek to reduce costs, increase productivity and ensure compliance via digital transformation. They have proven expertise in healthcare, banking, financial services and government sector, and they pride themselves on delivering top-notch digital transformation solutions, giving organisations that market edge.
For more information visit http://www.datacaptureexperts.com.au