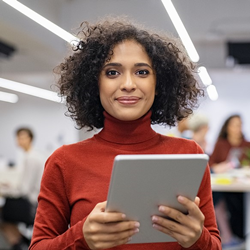 Through data valuation, businesses quantify the value of their information—assets they can then use to generate more revenue for the company.
HOBOKEN, N.J. (PRWEB) November 05, 2020
Messaging Architects, an eMazzanti Technologies Company and data governance consultant, discusses data valuation, including use cases and methods, in a new article on the Messaging Architects website.
The informative article first highlights the power of modern information in industry and commerce. The author points out that relatively few organizations quantify the worth of their data. He urges readers to assess the data landscape, develop revenue-generating use cases, and consider a variety of data valuation methods.
"Through data valuation, businesses quantify the value of their information—assets they can then use to generate more revenue for the company," stated Greg Smith, Vice President of Services Delivery at Messaging Architects.
Below are a few excerpts from the article, "Data Valuation: The Key to Unlock Hidden Assets."
"To quantify the worth of your data, you must first identify that data and outline specific use cases. With a map of your data assets and a clear picture of how to use them, you can apply various methods to determine data value. Throughout, information governance plays a key role in helping you reap the most value out of your data."
Develop Use Cases
"Once you know what data you have and where it resides, you must outline specific ways in which that data drives value. That includes descriptions of how data directly affects current business processes. It also involves developing a compelling case for future possibilities. You may gather data sets for one purpose that can drive revenue in new business ventures."
Data Valuation Methods
"Various factors affect the value of your data. Consider whether the data is both recent and relevant. Do other organizations hold the same data, or does possession of the data push you ahead of the competition? Is the data correct, complete and accessible? How long will it remain viable? Can you sell the data? On the other hand, what would it cost if you lost the data?"
Critical Role of Information Governance
An information governance program increases data value by improving data quality, security, and accessibility. When business leaders know where their data resides and can proceed with confidence in its quality, they more effectively realize the clear revenue benefits the data offers.
Messaging Architects provides comprehensive information governance services to help leaders organize their data for optimal use. From eDiscovery to multi-faceted security and compliance monitoring, the company's data experts help organizations get the most value out of their data assets.
Have you read?
How Data Compliance in the Cloud Happens
About Messaging Architects
Messaging Architects specializes in effectively managing and securing an organization's most precious asset, its information. With over 20 years of information management and technology consulting experience, the Messaging Architects team has provided corporations, educational intuitions, health care facilities and nonprofits with methodologies, procedures and technology to keep their data organized, compliant and secure.
About eMazzanti Technologies
eMazzanti's team of trained, certified IT experts rapidly deliver increased revenue growth, data security and productivity for clients ranging from law firms to high-end global retailers, expertly providing advanced retail and payment technology, digital marketing services, cloud and mobile solutions, multi-site implementations, 24×7 outsourced network management, remote monitoring and support.
eMazzanti has made the Inc. 5000 list 9X, is a 4X Microsoft Partner of the Year, the #1 ranked NYC area MSP, NJ Business of the Year and 5X WatchGuard Partner of the Year! Contact: 1-866-362-9926, info@emazzanti.net or http://www.emazzanti.net Twitter: @emazzanti Facebook: Facebook.com/emazzantitechnologies.