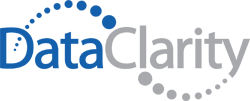 I am just delighted to once again have our people, products, and company recognized by IBM with a Beacon Award for the fifth straight year
Raleigh, NC (PRWEB) February 16, 2017
DataClarity Corporation, a leader in business analytics software, consulting and education services, was named a winner of a 2017 IBM Beacon Award for Digital Marketing Excellence. This honor is awarded to select IBM Business Partners that deliver outstanding solutions across IBM's broad product and service portfolio to drive business value for customers. The 2017 awards recognize achievements across a wide-range of growing solution areas, including cloud and Watson IoT, all of which are helping clients thrive in the cognitive era.
"I am just delighted to once again have our people, products, and company recognized by IBM with a Beacon Award for the fifth straight year," said Mark Mueller, Managing Partner of DataClarity. "Receiving the most prestigious partner award from IBM for our team and DashInsight platform innovation, excellence, and best-in-class capabilities is indeed a great honor and testimony to the extraordinary achievements we have enjoyed with our many mutual customers. It is in this spirit that we extend our sincere appreciation to IBM, and look forward to our continued growth and success to bring the best to our clients in 2017 and beyond," added Mueller.
The Beacon Awards are an integral part of IBM's Business Partner recognition program. Announced at the IBM PartnerWorld Leadership Conference in Las Vegas, Nevada, United States, the winners are selected by a panel of expert judges consisting of IBM executives, industry analysts and members of the press. The awards are given to Business Partners around the world who have demonstrated business excellence in delivering IBM-based solutions to clients to drive transformation and business growth. This year's awards recognized Business Partner achievements across 19 award categories encompassing a wide-range of solution areas, including analytics, collaboration, cloud, commerce, cognitive, Watson IoT and security.
"The 2017 Beacon Award winners are those that consistently advance our ideals while delivering innovative solutions with transformative value for clients," said Marc Dupaquier, general manager, IBM Global Business Partners. "With their market-leading DashInsight analytics application accelerator platform, DataClarity exemplifies what it means to prevail in today's competitive market."
For more information about the IBM Beacon Awards, including details on the winners and finalists, please visit IBM Beacon Awards website.
To learn more about IBM PartnerWorld, a comprehensive program that offers marketing and sales resources, training, certification and technical support to help create new revenue and market opportunities for IBM Business Partners, visit IBM PartnerWorld website.
About DataClarity Corporation
DataClarity empowers people to make decisions that maximize performance by transforming corporate data into actionable information through proven performance management software, consulting, and education services. We respond to the individualized needs of every client by combining best-in-class software, applications and content, with certified technical and financial consultants who possess in-depth business and finance knowledge, industry best practices, and lessons learned from years of working with industry leading organizations globally.
With over 1,000 projects completed successfully since 1999, DataClarity's track record of success spans 400 clients from the mid-market to the Fortune 500 in a broad spectrum of 15 different industries -- this success is based on a methodology and a project partnering approach where clients are actively engaged from the discovery phase to completion, with consistent knowledge transfer occurring throughout the project duration.
DataClarity Corporation is a privately held employee-owned company with offices and clients located throughout the entire continental United States and Europe.
For more information please visit DataClarity Corporation website.