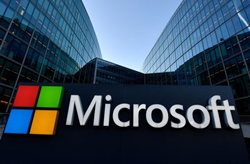 "Through Microsoft AppSource, customers around the world can easily find tailored line-of-business partner solutions," said Toby Bowers, General Manager, Business Applications Group, Microsoft Corp. "We're happy to welcome Datalink Networks solution to the growing AppSource ecosystem."
SANTA CLARITA, Calif. (PRWEB) May 14, 2021
Datalink Networks today announced the availability of its Microsoft 365 Health Check Assessment on Microsoft AppSource, an online cloud marketplace that provides tailored line-of-business solutions.
Datalink Networks' Microsoft 365 Health Check Assessment is designed to help clients uncover unused and unassigned licenses, key productivity applications that can be optimized, and previously undiscovered vulnerabilities.
According to Don Wisdom, President of Datalink Networks, "The assessment has been helping our Microsoft 365 clients detect the vulnerabilities within their tenant and provide useful recommendations to improve overall security and cost savings."
"Through Microsoft AppSource, customers around the world can easily find tailored line-of-business partner solutions that work with the products they already use," said Toby Bowers, General Manager, Business Applications Group, Microsoft Corp. "We're happy to welcome Datalink Networks solution to the growing AppSource ecosystem."
About Datalink Networks
Datalink Networks is a US-based managed services provider and Microsoft Gold partner headquartered in Santa Clarita, CA, that specializes in IT solutions and services for organizations across four key technology areas: cloud technology, cybersecurity, networking, and managed services. With more than 30 years of experience serving small and medium-sized organizations across industries, Datalink Networks' team of engineers designs, implements, and maintains Microsoft solutions that provide compliance to standard functionality and upgradability. Datalink Networks leverages Microsoft best practices in project approach and application use that can help customers realize higher return on investment, lower total cost of ownership, and gain long-term competitive advantages within their market. For more information on Datalink Networks' services and solutions, visit http://www.datalinknetworks.net.
For more information, press only:
Hillary Ramirez, Datalink Networks, Hramirez@datalinknetworks.net