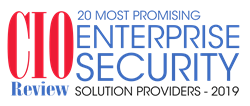 DBHawk strict GDPR regulations capabilities further strengthen our position as the leading student information system in the Netherlands - CACI
SAN DIEGO (PRWEB) November 18, 2019
Dubbed OSIRIS Query, the integrated management tool means that CACI's customers do not need to use and spend for another tool to manage advanced queries in OSIRIS. Since OSIRIS Query inherits DBHawk's capability to securely run queries on production databases without compromising data integrity and performance, customers prefer it over other competing tools in the market since they do not need to acquire an additional server for running queries. This helps CACI customers lower maintenance costs for their OSIRIS infrastructure.
"We found DBHawk ideal for integration into OSIRIS and are grateful to Datasparc for helping us integrate the tool into OSIRIS as OSIRIS Query. Previously, our customers must procure their own tools for use with OSIRIS. The tool's strict authorization mechanism meets strict GDPR regulations, making it ideal for us. Authorizations setup in OSIRIS are inherited by DBHawk helping our customers being GDPR compliant. The added capabilities further strengthen our position as the leading student information system in the Netherlands," said a senior CACI official.
For his part, Datasparc Founder and CEO Manish Shah said: "We are happy to work with CACI in integrating DBHawk into OSIRIS. We are also proud that, like DBHawk, the resulting tool is fully GDPR-compliant. This recent success shows that DBHawk is ideal for large-scale production systems, whether hosted on-premise or in the cloud."
DBHawk provides secure data access with two-factor authentication across a wide range of SQL and NoSQL databases, both large and small. Users have praised DBHawk for its comprehensive access control and query logging, saved/shared queries complete with passwords and expiration dates for better security, secure proxy capabilities that eliminate the need for VPN connections between host and clients, and extensive auditing capabilities that make it fully-compliant with GDPR, HIPAA, SOX, and other government regulations.
OSIRIS is used by over half of the higher education institutions in the Netherlands. With OSIRIS, school administrators and faculty members are able to improve on the delivery of essential school services for their students. At the same time, OSIRIS helps students learn and assess their performance on their own. From being an on-premise solution, CACI transitioned OSIRIS to the cloud at the start of the decade.
About Datasparc:
Headquartered in San Diego, CA, Datasparc offers database management solutions compatible with a broad range of on-premise and cloud databases. Their goal is to be a leader in database development and database security, through providing innovative, easy-to-use tools for accessing, integrating, developing, and analyzing data. Datasparc has been named among CIO Review's Top 20 Most Promising Enterprise Security Solutions Providers for 2019.
About CACI:
CACI Netherlands has over 75 employees in the Netherlands. CACI Netherlands is a subsidiary of London-based CACI Ltd., which is in turn a subsidiary of Arlington, VA-based and NYSE-listed CACI International Inc. Around the world, CACI focuses on delivering marketing solutions and information systems to local and central authorities, education institutions and to companies in many industrial sectors. CACI had $4.99 billion in revenues and approximately 22,000 employees worldwide in 2019.