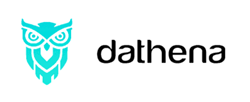 NEW YORK (PRWEB) February 05, 2020
Singapore-based deep-tech company Dathena, the leader in AI-powered data-protection and privacy-management for global enterprises, today announced the official opening of its U.S. headquarters, located in the Financial District of Lower Manhattan in New York City.
With offices in Singapore, Thailand, France, Switzerland, and now the United States, Dathena's global growth positions the tech leader to capitalize on the rapid evolution of the $120 billion data protection market. As enterprises move services to the cloud, grapple with an explosion of consumer data, and navigate privacy regulations including GDPR and CCPA, Dathena's suite of products offers next-generation tools to help companies prevent data loss, promote compliance, and meet employees' demands for intuitive, cloud-based tools.
Built with patented natural language processing, machine learning, and deep learning technologies, Dathena's comprehensive toolkit allows Chief Information Security Officers and Data Protection Officers to effortlessly but accurately identify, classify, and protect sensitive information. Dathena's AI-powered tools can also automatically flag data-access and user-behavior anomalies, allowing the intelligent identification of risk factors in real-time, without the need to establish complex monitoring rules.
Named a Gartner Cool Vendor in Data and Application Security, Dathena has helped more than 27 global enterprise customers across a range of industries. Global organizations trust Dathena's tools to facilitate compliance with local and international data protection and privacy regulations, achieve a 30% decrease in data management costs and drive an 80% reduction in data security operations spend.
"North America is one of our fastest growing and most important markets," said Christopher Muffat, CEO and founder of Dathena. "Our new Manhattan headquarters will enable us to expand our business, monitor and respond promptly to the evolving needs of our customers, and cement our position as the global leader in AI-based data-protection platform."
Dathena's U.S. headquarters will support the company's existing and prospective customers in the region, with an initial focus on the financial services and healthcare sectors. The company also plans to hire a local team of 15 people across sales, customer success and marketing functions.
About Dathena:
Dathena is a deep-tech company that brings a new paradigm to data privacy and security solutions. In a world of ever-growing information, regulation, and consumer privacy expectations, enterprises around the globe rely on Dathena to identify, classify and control their sensitive data, reduce risks, and enhance the data protection framework.
Leveraging the power of modern AI technologies, Dathena delivers breakthrough, petabyte-scale solutions with unprecedented accuracy, efficiency and speed that build consumer trust in a digital world and ensure the "privacy and data security protection journey." Founded in 2016, with offices in Singapore, Bangkok, Geneva, Lausanne, Paris, and New York City, Dathena employs more than 70 people, including the world's top data scientists and information risk experts. For more information, go to http://www.dathena.io/.