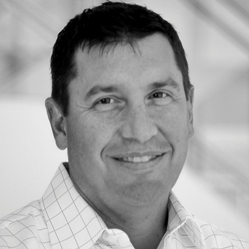 We will be showcasing our various 'In a Box' solutions that brings together and organizes all program items as a complete and single shipment for each location.
DALLAS (PRWEB) April 14, 2019
DAVACO, the North American leader of high-volume programs for global brands, announced today that company executives will join retail brands at BuildPoint 2019. The event will be held in Scottsdale, Arizona at the Westin Kierland Resort on April 14-17, 2019. Designed to provide a strategic forum for building relationships and developing best practices, BuildPoint focuses on architectural design, construction, renovation and facilities at retail.
"We look forward to sharing how DAVACO's unique approach and capabilities have completely changed the way retailers are improving their multi-site initiatives," said Keith Winters, CEO, DAVACO. "DAVACO is a trusted program partner that can handle every detail of an initiative. Our goal is to simplify the transformation of spaces by streamlining and synchronizing all program elements. Our successful and systematic processes help to enhance productivity and reduce timelines and costs."
DAVACO optimizes chain-wide remodels, reset, remodels, digital technologies, merchandising, FF&E inventory management and logistics, with ongoing support. Utilizing its North American employee base to provide quality onsite work, the company is innovating the marketplace with proven practices that are customizable to meet specific brand/program challenges.
"Integrating new technology experiences to enhance the customer shopping environment remains one of the fastest growing trends for retailers, requiring a higher-level of coordination," said Winters. "We will be showcasing our various 'In a Box' solutions that brings together and organizes all program items as a complete and single shipment for each location. This hands-on capability significantly minimizes delays and offers speed to market results our clients appreciate."
For technology solutions, DAVACO works with brands from initial concept, providing engineering expertise, hardware sourcing, site prep/installation, depot repair and 24/7/365 call center support. The company provides a single point of contact and a team of qualified professionals for the planning, deploying and ongoing maintenance of digital initiatives across a brand's entire footprint. In-store programs support the customer experience and may include: Digital signage; mobile, interactive or self-service kiosks; beacons; wayfinding; point of sale; back office; wiring and cabling; security cameras; audio/visual; and Wi-Fi/analytics.
DAVACO easily integrates into any program full logistical support of FF&E and hardware starting with purchase order placement, to supplier consolidation, warehousing, staging, materials management, kitting/packaging for distribution and final transportation for "just in time" deliveries. For program tracking, clients have access to their ClearThread portal to obtain status, location-specific details and photos.
More information is available at https://www.davacoinc.com/industries_retail.aspx
About DAVACO, Inc.
DAVACO is the leading total solutions provider of high-volume remodels, rollouts, surveys, logistics and technology deployments for global brands throughout North America. Services include: ▪ Program and project management ▪ Fixture, equipment and graphic installations ▪ Digital signage and technology upgrades ▪ Hard and soft-line merchandising ▪ Site, marketing and pre-construction surveys ▪ Logistics and consolidation, from manufacturing to delivery ▪ Facilities maintenance programs ▪ ADA, safety and quality audits & remediation ▪ Fixture and graphic manufacturing partnerships ▪ Special initiatives. Founded in 1990, DAVACO is centrally based in Dallas/Ft. Worth, Texas, with regional offices and warehouse facilities across the United States. Canadian offices and warehouses are located near Toronto, Ontario. DAVACO joined the Crane family of premier companies in 2017 and employs over 1,300 W-2 and T4 employees across North America.