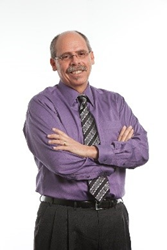 LAS VEGAS (PRWEB) August 08, 2019
Dave Lewis, founder and president of SnailWorks, will be a keynote speaker at the 26th Annual MAILCOM conference Sept 16-18, 2019, at the Tuscany Hotel in Las Vegas. The conference brings together industry leaders and customers looking for expert knowledge about the mail industry. Over 75 expert-led sessions will take place in the span of three days. Dave's presentation, "Mail Meets the Web: Keeping Direct Mail Relevant in an Online World," will take place September 17 at 9am.
Mail is still an essential channel in a marketing campaign, but it works best when it is coordinated with other channels. The fast-paced session will explain how to effectively launch a multi-channel marketing campaign and use QR codes, PURLs, Informed Visibility, web landing pages, email and more — and present a process for tying them together into an effective coordinated campaign with direct mail at its heart. Audience members will gain the knowledge necessary to start their own marketing campaign.
He co-founded two web-based companies – TrackMyMail (which was sold to Pitney Bowes in 2008), and SnailWorks, a web-based direct marketing service provider.
Lewis is a sought-after speaker in the postal industry and has been featured at a number of other conventions, including the National Postal Forum, the DMA Annual Conference, and the Bridge Conference. Lewis' written for Mailing & Systems Technology, DM News, Target Marketing, and was even featured on the cover of Mail Magazine. A nationally recognized authority in "all things mail", his presentations feature practical advice on making marketing work better.
For additional information and/or to register for the MAILCOM conference, please visit https://mailcom.org.
About SnailWorks
Established in 2012, Snailworks uses a web-based campaign creation portal to walk marketers through the process of building an integrated campaign. Marketers are prompted on the creative pieces they need to develop and are guided in the set-up of the business rules that the campaign will follow. The marketer provides the strategic component of the project – the creative, the value proposition – and SnailWorks provides the tactical tools to coordinate and deploy it. For more information, please visit http://www.snailworks.com.