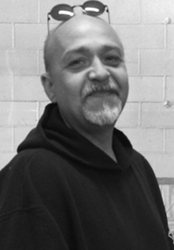 "I'm proud to work alongside my nephew", says Jim Davidson, Owner, SprayWorks Equipment Group, "Dave brings a wealth of knowledge to our customers and is just as passionate about the industry as I am."
CANTON, Ohio (PRWEB) January 05, 2021
SprayWorks Equipment Group is proud to celebrate its VP of Sales, Dave Penta. Dave has worked alongside some of the most experienced spray foam and coatings applicators in the Polyurethane Industry. His experience includes; commercial and residential buildings, along with spray foam and coatings systems on innumerable substrates.
Dave started his career working on projects with his Grandfather, Wayland "Dave" Davidson and Uncle, Jim Davidson (Owner, SprayWorks Equipment). He has worked on some of the most historical buildings in the Akron/Canton area in addition to major projects all over the United States.
"I'm proud to work alongside my nephew", says Jim Davidson, Owner, SprayWorks Equipment Group, "Dave brings a wealth of knowledge to our customers and is just as passionate about the industry as I am."
Read some of Dave's Tech Tips.
About SprayWorks Equipment Group
SprayWorks Equipment Group is a spray foam and polyurea company; supplying equipment, training, material, mobile rigs, and parts – and a distributor for PMC, Graco, and Gusmer equipment. With nearly 100 years of combined experience, SprayWorks has knowledge in commercial and residential buildings, bridges, and infrastructure. SprayWorks provides training and education for new contractors and equipment operators; open cell, closed cell, polyurea & coating applications for interior & exterior building envelope design, waterproofing, below grade, bridge deck, barge, secondary containment all types of roofs and structures. For more information, visit Store.SprayWorksEquipment.com. Call 330-587-4141.