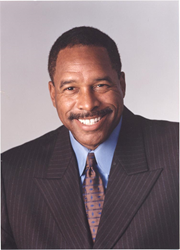 I am proud to partner with Capital One in their commitment to student-athletes both on and off the field.
New York, NY (PRWEB) June 04, 2015
Capital One announced Baseball Hall of Famer Dave Winfield is the Ambassador of this year's Capital One Cup, and he will participate in a number of corporate and sports marketing events at the Men's Baseball College World Series in Omaha, Nebraska at TD Ameritrade Field on Saturday, June 12 and 13th.
The Capital One Cup is a prestigious sports challenge and award available to all NCAA Division 1 colleges and universities. Schools compete throughout the year for the trophy, a $400,000 financial award and recognition as the most successful athletic department in the country -- based on their teams' national championships and/or top 10 finishes. The award covers all 19 men's and 20 women's sports throughout the fall, winter and spring seasons. The winning athletic programs are determined at the end of the spring season. This year's winners will also be honored at the ESPY Awards July 15th in Los Angeles.
Winfield was drafted in three professional sports (MLB, NBA and NFL), and is best known for his legendary 22-year career in Major League Baseball. He was also a celebrated college athlete who left an indelible mark on the College Baseball World Series as a pitcher and outfielder for the University of Minnesota, where he became a first team All American and named the 1973 College World Series MVP. Today, Winfield remains integrally involved in baseball as the Advisor to the Executive Director of the Major League Baseball Players Association in New York.
"As a former college athlete, I am proud to partner with Capital One in their commitment to student-athletes both on and off the field," said Winfield. "The Capital One Cup provides a unique challenge and generous legacy of financial support to collegiate athletic departments -- all this while encouraging individual athletes and teams to strive to be the very best they can. It'll be great to return to Omaha and the College World Series, and I look forward to sharing my experiences with the athletes."
Capital One Financial Corporation is one of the largest U.S.-based bank holding companies specializing in credit cards, home and auto loans, banking and savings products.