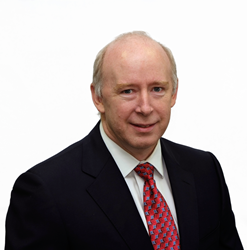 "As we begin a new decade, the 2020 JTHS-MIAMI leadership team will prove to be a powerful voice for our members in Palm Beach and Martin counties and throughout South Florida"
MIAMI (PRWEB) March 27, 2020
The MIAMI Association of Realtors (MIAMI) has elected David Abernathy, C2EX, as its 2020 Jupiter-Tequesta-Hobe Sound-MIAMI President. He and the 2020 MIAMI leadership boards were installed Feb. 28 at MIAMI's 2020 Inaugural Celebration at the Seminole Hard Rock Hotel & Casino in Hollywood.
"As we begin a new decade, the 2020 JTHS-MIAMI leadership team will prove to be a powerful voice for our members in Palm Beach and Martin counties and throughout South Florida," Abernathy said.
In August 2015, the MIAMI Association of REALTORS joined forces with JTHS. With the creation of this powerful partnership, JTHS-MIAMI has made its presence knowns throughout the quad-county area.
Over the past five years, members in the Palm Beach/Martin County area have been reaping the benefits of being a part of the largest Realtor Association in the country. With access to more products, services, training and education than ever before, JTHS-MIAMI members will continue to lead our local real estate industry into the new decade.
Abernathy is a business manager at Waterfront Properties, the largest purveyor of luxury real estate in North Palm Beach and Martin counties.
Abernathy joined the leadership team at Waterfront Properties and Club Communities in 2007. Today, Abernathy is the luxury brokerage's business manager and a coach to many of its top-performing Realtors. Abernathy played a key role in Waterfront winning the Best Website Award at the 2017 Luxury Real Estate Conference in Toronto.
Abernathy volunteers at the local, state and national level. In 2020, he joined MIAMI Leaders at the Great American Realtor Days, which offers Realtors an opportunity to network with legislators in Tallahassee and voice concerns on issues that affect homeownership, private property rights and other issues important to the real estate industry.
In 2019, Abernathy represented the Palm Beach/Martin area at the Florida Realtors Leadership Symposium and the NAR Leadership Summit. He also participated at the 2019 NAR Conference & Expo. Abernathy has led real estate panels, such as a panel with Rob Thomson at The Who's Who in Luxury Real Estate 24th Fall Conference on Sept. 27, 2019
Abernathy is serving on the 2020 National Association of Realtors (NAR) Leading Edge Advisory Board, which works to provide input on emerging issues in the real estate industry. His term is from Dec. 1, 2019 to Nov. 30, 2020.
Abernathy volunteers with the American Red Cross and has helped with damage assessment after hurricanes in Palm Beach, Martin, St Lucie, and Indian River counties. Abernathy is also a past chair with the Jupiter Relay for Life - and stays involved with the North Palm Beach County American Cancer Society.
From 1993 to 1999, Abernathy served as the chief operating officer at Renaissance Inc., a privately held financial services corporation which specializes in providing training, consulting, legal and trust administration services in the charitable planned giving arena.
Abernathy studied at Purdue University.
Announcing the 2020 JTHS-MIAMI Board of Governors
Joining Abernathy are: JTHS-MIAMI President-Elect Bill Mate, C2EX, of Paradise Real Estate International; 2019 JTHS-MIAMI President Kim Price, CIPS, Green, C2EX, of William Raveis Real Estate; Governor Jill Barnwell, MRP of The Keyes Company; Governor Gina Beaumont Pelcher, GRI, C2EX, of Waterfront Properties & Club Communities; Governor Yvonne Belardo of Illustrated Properties; Governor Joseph E. Bettag of Coastal Properties; Governor Nancy Cardone, AHWD, C2EX, of William Raveis Real Estate; Governor Phyllis Choy, CIPS, C2EX of Water Pointe Realty Group; Governor Martha Gillespie-Beeman, ABR, CIPS, CNE, Green, GRI, MRP of The Sheehan Agency; Governor Courtney Smitheman of Crane Reed Properties; Governor Kimberly Tuscani of Berkshire Hathaway; Governor Nancy Waligora of Paradise Real Estate International; Business Partner Governor John Renaldo of Jupiter Inlet Title; Business Partner Governor Pamela Van Woerkom of Sage Title & Escrow.
Danielle Y. Clermont is the MIAMI Chief of Broward & Palm Beach Operations. Joanne Werstlein is the JTHS-MIAMI Vice President. Sarah Jensen is the JTHS-MIAMI Assistant Manager. Teresa King Kinney, CAE, CIPS, GRI, RCE, TRC serves as the CEO for the MIAMI Association of Realtors.
About the MIAMI Association of Realtors
The MIAMI Association of Realtors was chartered by the National Association of Realtors in 1920 and is celebrating 100 years of service to Realtors, the buying and selling public, and the communities in South Florida. Comprised of six organizations, the Residential Association, the Realtors Commercial Alliance, the Broward-MIAMI Association of Realtors, the Jupiter Tequesta Hobe Sound (JTHS-MIAMI) Council, the Young Professionals Network (YPN) Council and the award-winning International Council, it represents 52,000 total real estate professionals in all aspects of real estate sales, marketing, and brokerage. It is the largest local Realtor association in the U.S. and has official partnerships with 222 international organizations worldwide. MIAMI's official website is http://www.MiamiRealtors.com
###