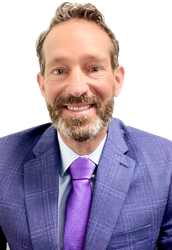 "His passion for the construction industry and his breadth of proficiency will serve as a valuable resource for our clients..." Tom Thrasher, senior vice president, Gilbane Building Company
BOCA RATON, Fla. (PRWEB) October 28, 2020
Gilbane Building Company is pleased to welcome David Kristjanson as a business development manager in the Boca Raton, Florida office. David began his career with a degree from the College of New Jersey and a Building Construction Management Diploma from New York University. As an expert in various market sectors, he brings over 30 years of construction knowledge to Gilbane.
David has a trusted track record of piloting teams through the sales and the project lifecycle in addition to exceeding client expectations. His strategic focus will include enhancing Gilbane's presence by expanding upon new relationships while leading business development strategies throughout South Florida.
"We are very excited to have David join our Gilbane family," noted Tom Thrasher, senior vice president of the Florida Business Unit. "His passion for the construction industry and his breadth of proficiency will serve as a valuable resource for our clients as we help them design, develop, and build the resources needed to achieve breakthroughs in a competitive marketplace. Certainly, he will be a great influence as we magnify Gilbane's portfolio in south Florida and beyond."
About Gilbane Building Company
Gilbane provides a full slate of construction and facilities-related services – from pre-construction planning and integrated consulting capabilities to comprehensive construction management, general contracting, design-build and facility management services – for clients across various markets. Founded in 1870 and still a privately held, family-owned company, Gilbane has more than 45 office locations worldwide. For more information, visit http://www.gilbaneco.com.