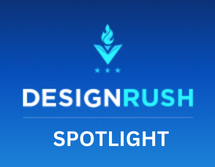 MIAMI (PRWEB) December 23, 2022
Consumers make their first impressions in only seven seconds, as shared by Forbes. It suggests that brands should invest in strong identities to ensure they are memorable and build trust among their audiences.
DesignRush, a B2B marketplace connecting businesses with agencies, interviewed Sans Serif's Founder David Shultz to learn about the biggest branding and identity challenges businesses face.
Interview highlights include:

Tips for proper branding or rebranding
The company's experience in returning to live events post-pandemic
How organizations can deliver engaging digital experiences
Sans Serif's campaign for Cisco, plus the security mistakes employees make
The company's new projects and plans for the future
Get to know these and more in the full Spotlight interview.
About DesignRush:
DesignRush.com is a B2B marketplace connecting businesses with agencies through expert reviews and agency ranking lists, awards, knowledge resources, and personalized agency recommendations for vetted projects.