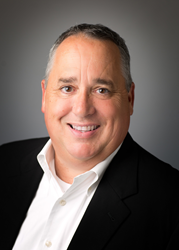 FORT WORTH, Texas (PRWEB) October 10, 2019
Certified Payments is proud to welcome David Tucker to its team as the Southeast Regional Sales Manager. In this role, Tucker will cultivate new sales opportunities among government agencies and bureaus, research and analyze sales options, and further enhance relationships with customers.
Tucker brings extensive sales experience and a healthy knowledge of both software and technology services to the position. He most recently served as the regional sales manager at First National Bank of Omaha, following successful tenures at the Louisiana Public Safety Company, TZ Medical and MGM Strategies, where he was instrumental in driving growth and developing successful partnerships.
"David has built a solid reputation of trust and service excellence among his customers that complements Certified Payments' approach to government payment processing business," said Mike LoMurro, president of Certified Payments. "That reputation, coupled with his familiarity with government agencies, will help us identify value-added solutions to meet the unique payment processing needs of our customers."
For information about Certified Payments' payment processing capabilities or to explore a potential partnership, please email david.tucker@certifiedpayments.net.
About Certified Payments
Certified Payments, a subsidiary of First American Payment Systems, works exclusively within the government vertical, serving more than 3,500 customers nationwide. As an industry leader of payment solutions for government agencies, Certified Payments provides additional value through key differentiators including next-day funding, single dip EMV, domestic customer service and 24/7/365 consumer self-service. Certified Payments combines next-generation products and turnkey integration capabilities with award-winning customer service.
About First American Payment Systems – Technology Driven Payments
First American Payment Systems, L.P., headquartered in Fort Worth, Texas, is a global payment technology company providing leading integrated payment solutions to more than 180,000 merchants throughout the Americas, Europe, and Australia. First American provides partner and merchant payment solutions that include a robust set of in-store, online and mobile payment solutions paired with the latest in payment security, across a wide range of verticals. Backed by award-winning customer service, merchants and partners have access to our U.S. based Customer Call Center 24/7/365. For more information, visit http://www.first-american.net.