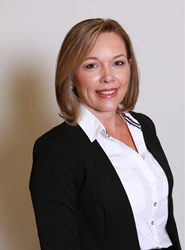 "We are grateful to the commitment Dawn has made to serve on the ISPA board of directors," said ISPA President Lynne McNees. "We look forward to having Dawn's experience and insights as the ISPA board of directors looks to push the spa industry to new levels."
BOCA RATON, Fla. (PRWEB) September 13, 2019
Dawn MacLellan, Director of Spa & Salon at St. Andrews Country Club, was elected by the International SPA Association (ISPA) membership to serve as a member of the ISPA Board of Directors. MacLellan will officially begin her term at the first official meeting following the 2019 ISPA Conference & Expo.
"We are grateful to the commitment Dawn has made to serve on the ISPA board of directors," said ISPA President Lynne McNees. "We look forward to having Dawn's experience and insights as the ISPA board of directors looks to push the spa industry to new levels."
MacLellan was selected for this volunteer role following an extensive nomination and interview process. She has been a member of ISPA since 2009.
"I am honored and excited to share knowledge and insight with our industry leaders," says MacLellan, "The industry continues to grow and I am proud to be a part of its evolution."
MacLellan has been dedicated to the Spa and Salon industry for over twenty five years. Nationally and internationally she is known for providing superior member and guest satisfaction through strong team development. Her experience includes providing luxury and clinical skin and body care services, spa and salon management, presenting industry based educational seminars to large and small audiences, and has authored numerous industry specific articles.
In 2018, Dawn was recruited by St. Andrews Country Club, a Distinguished Club of America and one of America's Top Ten Healthiest Clubs, to join their team as the Director of Spa & Salon. Her mission included opening an 11,000 sq. ft. free standing Spa & Salon while overcoming staffing and service delivery challenges. In less than five months Dawn aligned and trained her team to deliver on creating a warm, welcoming environment while providing outstanding member service and sensorial experiences.
Dawn has extensive national and international sales experience for one of the most well respected skin care companies in the world. During her tenure as VP of Sales, she developed and taught customer service courses, spa consulting and business seminars to assists spas and salons in their growth and development. Dawn has now opened three spas and salons located in private clubs, providing unsurpassed member service. Each facility included 20-plus service and treatment stations and more than 150 employees in total.
"The members and staff are proud of Dawn's appointment to the ISPA board of directors. Her experience and dedication to delivering exceptional member experiences along with her commitment to continual staff education makes her an ideal representative for the spa and salon industry," said Craig Martin, General Manger C.C.M. & C.O.O. at St. Andrews Country Club.
Note to the Editor:
ISPA President Lynne McNees is available for interviews; please contact Allison Martin, allison.martin@ispastaff.com to schedule.
About the International SPA Association:
ISPA, with its headquarters in Lexington, KY and managed by Associations International, is recognized worldwide as the leading professional organization and voice of the spa industry. Founded in 1991, ISPA advances the spa industry by providing invaluable educational and networking opportunities, promoting the value of the spa experience and speaking as the authoritative voice to foster professionalism and growth. More details on ISPA are available on experienceispa.com.
About St. Andrews Country Club
St. Andrews Country Club of Boca Raton, resident-only Distinguished Club of the World ranked in the Top Ten of America's Healthiest Club's is internationally recognized for magnificent estate residences and recently approved $25 million in renovations. The Club features superior amenities, two 18-hole championship golf courses, including an Arnold Palmer Signature Design® and a new Fazio II. The club offers a comprehensive Golf Performance Center with indoor hitting bay, private practice area, V1 Digital Coaching System and FlightScope Launch Monitor® technologies, and a Callaway Golf® branded club fitting area. The Club features a full service spa and salon and a stand-alone fitness and tennis center and a 125,000 square foot completely remodeled Clubhouse with five dining venues. A pristine recreation & aquatic center features three pools, poolside dining, Splash Club and state-of-the-art playground equipment and air-conditioned game room. St. Andrews has played host to numerous PGA golf exhibitions led by touring pros such as Phil Mickelson, Arnold Palmer, John Daly and Rocco Mediate, and is the home course to LPGA Touring Professional and resident Morgan Pressel. Please visit http://www.standrewscc.com or follow us on Facebook, Twitter, LinkedIn, YouTube, Pinterest and Instagram.