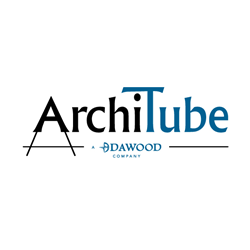 Adam's leadership combined with ArchiTube's diverse client portfolio adds tremendous value to our family of companies—increasing our reach 10-fold throughout North America and Eurasia.—President Bony Dawood, PE.
HARRISBURG, Pa. (PRWEB) September 15, 2021
U.S.-based Dawood Engineering has acquired ArchiTube, a multidiscipline technology firm specializing in 3D BIM headquartered in Czestochowa, Poland. Combined, the dynamic companies create a path for transformative digital twin visualization of the built environment for international clients.
A wholly owned subsidiary of Dawood Engineering, Inc., ArchiTube's European group is led by Adam Grewenda. The team's BIM, laser scanning, land surveying, and facilities management resume is strengthened by Dawood's planning, design, construction, and geospatial acumen.
"This partnership expands our reach into the utility, energy, architectural, factory, logistics, and retail space—enabling us to deliver turnkey asset management solutions," said Bony Dawood, PE, president of Dawood Engineering. "We empower clients to better visualize, analyze, and improve global infrastructure."
"Infusing BIM into Dawood's suite of leading-edge surveying and Esri®-based GIS platforms equips clients with tools to better integrate technical documents," said Grewenda. "Technologically and culturally, we share the same sustainability, diversification, and community support goals."
About ArchiTube
ArchiTube, a European-based surveying technology company, creates active 3D models for international clients throughout the U.S., Poland, Germany, Russia, France, United Kingdom, Ireland, Norway, India, Latvia, and Hungary. ArchiTube's BIM illustrates a complete architectural, construction, engineering, maintenance, and operations view—combined with precise scanning, structural, inventory, and underground installation details. BIM solutions are enhanced by Esri® ArcGIS platform integration, AutoDesk Revit Dynamo scripts, configurator tools, and web-based point cloud sharing products.
About Dawood Engineering
Dawood Engineering transforms global infrastructure. For four decades, Dawood has planned, designed, and built sustainable environments throughout the U.S. In 2021, the company is growing throughout the European Union and Asia through its ArchiTube BIM division. Forward-thinking and technologically savvy, Dawood is an Esri® Bronze partner uniting GIS with BIM and mobile LiDAR surveying—elevating asset and data management and enhancing business decisions. An award-winning catalyst for growth, Dawood delivers powerful visual design and predictive analytics to economic planning, land development, energy, municipal, real estate, transportation, and utility clients. The company's workforce development, mentor-protégé, and community programs advance STEM, diversity, and inclusion.
Learn more:
http://www.dawood.cc/
https://architube.pl/
https://www.linkedin.com/company/dawoodengineers
https://www.facebook.com/DawoodEngineers
https://twitter.com/DawoodEngineers