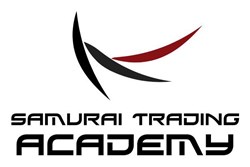 Not only are the potential earnings fantastic, but you will be able to pursue your career on your own schedule.
Calgary, Canada (PRWEB) October 24, 2013
Samurai Trading Academy, the premier online trading education company that has taught students in dozens of countries the art of professional day trading, has just announced that it has temporarily relocated operations to Asia until the end of the year.
Cody Hind, the founder of Samurai Trading Academy, is a professional full time trader who enjoys traveling the world and working from all over the globe. While Hind is traveling throughout Asia, he will continue to offer comprehensive online day trader training that will give his students around the world the same kind of lifestyle flexibility by teaching them what it takes to become independent day traders.
As Hind explained, day trading has always represented one very important goal for him: freedom. Hind learned all he could about being a day trader because he wanted to have the opportunity to work whenever and wherever he wanted, without a boss watching his every move. By offering a top-notch day trading course and personal coaching, Hind wants all of his students to have the same trading edge he does, and experience the sense of freedom he has been able to enjoy.
While Hind admits that learning his powerful day trading system does take determination and hard work to master, the financial and lifestyle rewards make it all worthwhile. Hind was reminded of this fact shortly after he arrived in Thailand, ready to explore the beautiful country while continuing to trade and teach through Samurai Trading Academy. For him, the trip epitomizes why he got into day trading in the first place, while also showing his students that they are capable of achieving the same kind of professional freedom.
"While becoming a full time trader is certainly a difficult task, it's possible to navigate around most of the pitfalls of trader development through a combination of good planning and a thorough market education," Hind said, adding that the effort is well worth it, and the flexibility of the day trading profession is truly unparalleled.
"Not only are the potential earnings fantastic, but you will be able to pursue your career on your own schedule."
While some day traders schedule their work in the mornings so they can be with their children when they come home from school, others want schedules that allow them to take extra days off during the week. Still others, Hind said, follow his lead and take their work with them around the world, traveling, meeting new people and enjoying life to the fullest while still being able to earn an income.
Anybody who would like to learn more about Samurai Trading Academy is welcome to visit the website where they can read about the STA Training Program that Hind offers, his day trading system, as well as educational articles on what it takes to become a day trader.
About Samurai Trading Academy:
Samurai Trading Academy offers elite coaching and mentorship to those who want to become professional day traders. The Founder and Head Trader at Samurai Trading Academy, Cody Hind, is a world traveler and 10 year trading professional who works closely with his students to help them achieve trading success with career and location freedom. For more information, please visit http://samuraitradingacademy.com/.