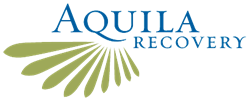 WASHINGTON (PRWEB) August 07, 2020
Aquila Recovery, a DC addiction recovery center, recently released a blog educating readers on what intensive outpatient programs are and who they are ideal for.
Thousands of Americans suffer from substance abuse, and to overcome their addiction, many turn to intensive outpatient programs provided by addiction recovery centers. An intensive outpatient program, or IOP, is a form of substance abuse rehabilitation in which participants attend frequent counseling sessions at an addiction recovery center. Unlike inpatient programs, intensive outpatient programs do not require participants to reside at the addiction recovery center, so they can continue working and providing for themselves and their families.
Through intensive outpatient programs, participants build strong connections with their therapists and other participants which provide emotional support and help them avoid relapsing. Aquila Recovery explains who the ideal candidate for the program is and what qualifications need to be met in order to participate in an intensive outpatient program. The addiction recovery center describes the ideal candidate as one who does not require medical assistance for their addiction, have a safe home environment they can return to between sessions and have work or family commitment which do not allow them to leave for long periods of time.
The addiction recovery center then goes on to explain the various forms of therapies used during intensive outpatient programs. One common form of therapy includes cognitive behavioral therapy, which is a psychological intervention focusing on improving mental health and developing healthy coping strategies. Individual therapy can be used for participants both during intensive outpatient programs and once the participant has completed the program. For participants who suffer from illnesses', integrated care can be implemented in order to improve their physical and mental health. Trauma informed care is ideal for those who have a history of sexual, physical or emotional abuse which has led them to their addiction.
The DC addiction recovery center has years of experience providing addiction recovery treatments to those afflicted by an addiction. In addition to intensive outpatient programs, Aquila Recovery also offers family programs and outpatient programs. Aquila Recovery is headquartered at 5100 Wisconsin Avenue NW, Suite 307, Washington, DC 20016. They can be contacted at (202) 618-9125 or by visiting their website at https://www.aquilarecovery.com/.