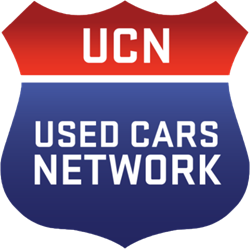 This platform was created to answer the question of how to rank higher organically for search terms such as 'used cars'.
LISLE, Ill. (PRWEB) May 02, 2019
Dealer eProcess announces its Used Cars Network, a new platform designed to aid dealers in competing with inventory giants for organic local search results. With the vast amount of competition in the used car market, dealers need a more advanced strategy to win local used car shoppers.
As many already know, while 'used cars' is a top search term in the automotive industry, it is also the most difficult to rank for organically. Unlike searching for a new vehicle, customers interested in pre-owned vehicles often times do not type in a specific year, make, or model. Short-tailed (less than four words) searches such as 'used cars Chicago' are nearly impossible to rank well for, especially when up against major online marketplaces or are located in or near a major city.
This platform was created to answer the question of how to rank higher organically for search terms such as 'used cars'. As part of this collective network, dealers get to use the power of many, banded together to gain local visibility for those searches they can't win on their own. By displaying used car inventory on a larger platform built to target the local market, dealers are not only gaining exposure and expanding the reach of their brand, but also creating a strong backlink strategy for their website which is a key factor for ranking.
The 'Used Cars Network' is a collaboration of several dealers' used inventory to create local used vehicle portal websites. Each network site targets a specific major city and showcases used car inventory on the search results page (SRP) for all dealers in close proximity. For example, the newly launched http://www.UsedCarsOfChicago.com displays thousands of vehicles currently in stock from various local dealers within a 200-mile radius of Chicago, IL.
Consumers can navigate through a vast selection of used cars for sale near them, filtering by zip code. Once they find a vehicle of interest and click on the listing, they are taken directly to the vehicle details page (VDP) on the respective dealer's site to view more information and take the next step. This way, the dealer truly gets the best of both worlds. Not only will they be dramatically enhancing their pre-owned inventory presence, all lead forms and traffic will be sent to their dealership website.
Both franchise and independent dealers can look forward to increased visibility with DEP's Used Cars Network. Promoting used vehicles with this platform provides a unique strategy to maximize lead and sales opportunities for a segment of their business that many dealers are wanting to enhance.
To join or learn more about the Used Cars Network is expanding local reach for the used car shopper, contact Dealer eProcess by visiting their website at https://dealereprocess.com or by scheduling a demo.
About Dealer eProcess
Dealer eProcess is the industry leader in automotive websites and digital marketing. Dealer eProcess has won dozens of awards and is recognized by the experts as the most technologically-superior website and digital marketing solution for automotive dealers. Along with being a recognized leader in and award-winner, Dealer eProcess has also partnered with the best in the business to offer their dealers the most complete digital solution available. Dealer eProcess is a Google Premier Partner, Yahoo/Bing Select Partner, a Reynolds & Reynolds certified provider, and has partnered with numerous other industry-leading solutions. Dealer eProcess is headquartered just outside of Chicago, IL, and has offices in Washington and Arizona. You can learn more about Dealer eProcess on their website: http://www.dealereprocess.com.