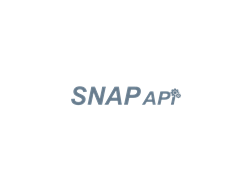 CARRBORO, N.C. (PRWEB) October 08, 2020
TradePending, the leader in data-driven trade-in tools and dynamic inventory merchandising, today announced that DealerSocket, Inc., a leading SaaS provider to the automotive industry, has chosen its SNAP API to power trade-in valuations for its award-winning PrecisePrice digital retail solution.
Launched in 2016, the SNAP API now powers 26 of the automotive industry's most influential digital retailing, finance, and chat solutions. The API provides instant access to real-time vehicle listing data and TradePending's valuation methodology. The goal is to ensure that consumers have a seamless and uniform experience when valuing their trade-ins through any channel on a dealer's website. When a consumer visits a dealer's website using both TradePending's SNAP trade-in tool and DealerSocket's SNAP API-powered PrecisePrice tool, the consumer receives the same trade-in values and local market customizations across all products.
"We're thrilled to partner with DealerSocket. We both share the common goals of providing more transparency and simplicity in the car buying process," said TradePending CEO Brice Englert. "By implementing the SNAP API, DealerSocket provides its more than 9,000 dealer customers with access to a digital retailing solution with the most modern, accurate, and effective trade-in valuation methodology on the market today."
Critical to the success of the trade-in process is providing real-time and localized market data. TradePending continues to be the only solution that operates on as tight a radius as possible from a specific ZIP code, measuring local retail "ask prices." This methodology adjusts values based upon a proprietary matrix of reduction calculations, as well as retail supply and demand forces. Most importantly, TradePending updates these values daily to stay aligned with the market.
"If the past few months have proven anything, it's that trade-in valuations need to be based on real-time data from the retail market, and localized to the consumer's location," Englert continued. "Using book values or wholesale prices based upon national averages or large regional areas provides consumers with inaccurate values. Nothing erodes confidence in a dealership more quickly than when a consumer feels like they're being misled about the value of their car. Our transparent approach, easily enabled for other partners via the SNAP API, creates more realistic conversations and better outcomes for consumers and dealers alike."
PrecisePrice empowers dealers to deliver a true omnichannel buying experience, allowing car shoppers to engage the platform's self-desking capabilities online, then save and retrieve their deal at a later time or in the dealership's showroom. The functionality also allows BDC staffers and showroom salespeople to guide phone-in and walk-in shoppers through the PrecisePrice buying process on a mobile device.
"Aggregated data we collected during the height of COVID-19 shelter-in-place orders shows that consumers continued to initiate trade appraisals through online lead forms," Darren Harris, executive vice president and general manager of retail solutions at DealerSocket. "That tells us that online trade evaluations represent a key opportunity for dealers. That's why we're excited to partner with TradePending, which has developed a quick and mobile-friendly process that sets up dealers to have meaningful conversations with in-market customers."
About TradePending
TradePending's mission is "simple automotive", bringing dealers and consumers together across North America. SNAP, the disruptive trade-in tool, brings transparency, elegant data visualizations, powerful mobile usability, and 300% more leads than competing solutions. Superlatives improves how dealers merchandise their inventory by using real-time market data to show what makes each vehicle valuable and unique in a dealer's local market. The SNAP API provides industry partners the ability to ingest our proprietary market data to power their own products and services.​ https://www.tradepending.com
About DealerSocket
DealerSocket is a leading provider of software for the automotive industry, offering a suite of seamlessly integrated products to help dealers sell and service vehicles more profitably, while improving their customers' experience. DealerSocket's suite of products gives dealers of all sizes advanced Customer Relationship Management (CRM), innovative Digital Retail, Marketing and Websites, robust Vehicle Inventory Management, insightful Analytics Reporting, and solutions to streamline dealer operations such as Desking, Credit Reporting, Compliance, an independent-geared Dealer Management System (DMS), as well as Auto/Mate, a leader in franchise DMS. DealerSocket serves more than 9,000 dealerships and 300,000 users. DealerSocket's software has helped its customers sell more than 100 million vehicles throughout its history. For more information, visit DealerSocket.com.