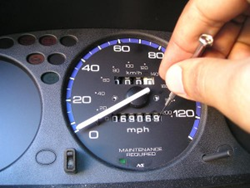 The new supply of dealers that we are working with around the Detroit area should help consumers using our website to find components for cars built after the year 1980
Dearborn, MI (PRWEB) August 25, 2015
People who frequently purchase previously owned vehicle components throughout Wayne County will now be able to search inventory directly online through the LocateCarParts.com website. A brand new list of Dearborn, MI auto parts companies are now distributing components through the LCP portal at http://locatecarparts.com/dearborn-mi-auto-parts-on-sale.
The agencies now working directly with the Locate Car Parts company are supplying components in and around Dearborn Heights, Livonia and Canton. This new group of partners is expected to help increase the available inventory to over 200,000 used OEM parts available for almost any type of motor vehicle.
"The new supply of dealers that we are working with around the Detroit area should help consumers using our website to find components for cars built after the year 1980," said a rep from the Locate Car Parts website.
The close proximity of the Wayne County yards to distribution centers in Detroit, Michigan should help to process orders faster for consumers this year. Since there are now additional salvage yards and wrecking yards represented in the LCP inventory, the risk of out of stock messages while using the web portal will be eliminated.
"We are able to provide a more effective process for estimating the cost of a component as well as determining freight costs through our suppliers," said the rep.
The LocateCarParts.com web portal was upgraded this month to feature foreign brand components from Honda, Kia, Acura, Subaru and Infiniti. Consumers who live in the state of Michigan or surrounding states will be able to explore the available JDM inventory as well as place orders for any listed components.
About LocateCarParts.com
The LocateCarParts.com company has integrated a new web research platform on its homepage to provide direct access to nationwide distributors of secondary market vehicle components. This new LocateCarParts.com system is linked to thousands of providers of auto parts and other accessories that are frequently purchased by American consumers each day on the Internet.