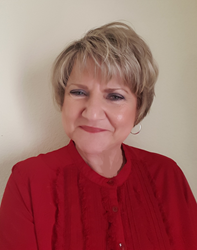 To my clients, I say, 'thank you, thank you, thank you!' You are the best.
Shiner, TX (PRWEB) March 28, 2016
Debra K. Bartel, Lala Realty, is featured in a special section of the June issue of Texas Monthly as a 2016 Five Star Real Estate Agent award winner.
Five Star Professional partnered with Texas Monthly to identify and showcase an exclusive group of real estate agents who have demonstrated excellence in their field. Less than 4 percent of agents in the Austin area received this recognition.
"This award means the world to me," says Debra K. Bartel of Lala Realty. "It means that my clients took time out of their busy lives to complete the required surveys, which resulted in my selection. For that, I am humbled and very grateful. It means I must have met the personal goals I set with each transaction — to provide the kind of service that results in customer satisfaction. To my clients, I say, 'thank you, thank you, thank you! You are the best.'"
The 2016 Five Star Real Estate Agent award winners have been carefully selected for their commitment to professional excellence and overall client satisfaction. The award is based on rigorous research with significant focus on customer feedback and providing quality services.
"After retiring from a long career in a people-oriented profession, I found I missed the social aspect of working with others to resolve problems and achieve goals," says Debra. "I believe the skills I learned throughout my working career well-positioned me for the real estate profession where problem resolution is key, and helping first-time buyers achieve their dream of homeownership is everything."
"The homebuying and selling process can be very stressful. Five Star Professional works hard to identify those outstanding real estate agents that can make all of the difference. Five Star Real Estate Agents are experienced professionals that get top marks from their clients and get results," says Josh Kimball, VP Marketing, Five Star Professional.
About the research process:
Now entering its 13th year, Five Star Professional conducts in-depth, market-specific research in more than 45 markets across the United States and Canada to identify premium service professionals.
Five Star Professional contacts thousands of recent homebuyers to identify award candidates. Phone, mail and online respondents rate their real estate agent on 10 satisfaction criteria. Candidates with a qualifying client satisfaction rating move on to be evaluated on objective criteria such as experience, production levels and disciplinary and complaint history.
Real estate agents do not pay a fee to be considered or awarded. For more information, visit http://www.fivestarprofessional.com.