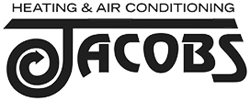 To help maximize indoor air quality at home, install a heating and cooling system that will regulate air temperature and humidity.
PORTLAND, Ore. (PRWEB) December 01, 2016
Winter is coming in the Pacific Northwest, and with people spending more time inside, it is important to make sure indoor air quality in the home is high. Doing so will not only reduce allergens and minimize contaminants such as mold, but also keep air fresh as it recirculates. The experts at Jacobs Heating and Cooling encourage all homeowners to find appropriate air quality solutions for their homes that will help keep them healthy this season. As the New Year approaches, take this as a new opportunity to create cleaner air inside the house.
It's important to take preventative measures before bigger issues arise. This is especially important for people with asthma, as even the smallest traces of dust can affect breathing. According to observations by the Environmental Protection Agency, even if poor air quality in the home does not immediately present negative health effects, those problems may be experienced several years later. The American Lung Association offers tips and resources to ensure healthy air quality at home. As a first step, do simple checks on air quality factors such as leaks or standing water and proper ventilation to the outside. If fixing these issues does not provide sufficient improvements to indoor air quality, it may be time for an upgraded HVAC system.
To help maximize indoor air quality at home, install a heating and cooling system that will regulate air temperature and humidity. The home will retain optimal humidity levels, helping to reduce common wintertime ailments such as breathing issues and dry skin. Whether it's to reduce allergens and mold or simply freshen up the air inside, make a resolution this year to consciously monitor indoor air quality and make improvements as needed. For more information about the latest central air systems, contact Jacobs Heating & Air Conditioning today.
About Jacobs Heating and Air Conditioning, Inc.
Operating out of Southeast Portland, Jacobs HVAC (CCB #1441) offers residential and commercial customers the best in heating and air conditioning equipment, installation and repair. Since 1952, Jacobs has provided solutions for energy conservation and reduction, backed by the company's extensive experience and expertise. The local HVAC company offers heat pumps, furnaces, air conditioners, water heaters, fireplace inserts and more. Jacobs is a Carrier Factory Authorized Dealer and a Daikin 3D Network dealer, as well as a trade ally of the Energy Trust of Oregon. For more information, visit http://www.jacobsheating.com.