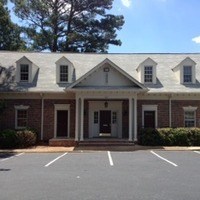 Decatur, GA (PRWEB) October 26, 2013
Shopping for hearing aids in Decatur GA can be confusing because the technology is constantly changing and manufacturers introduce new styles and models every few months. While some consumers like to visit their local audiologist at the beginning of the process, other prefer to do some private, independent research on hearing aids prior to visiting. For people that want unbiased facts about what to expect when shopping for a hearing aid, the non-profit Better Hearing Institute offers a free booklet called, The Guide to Better Hearing. To make it easier for potential hearing aid wearers near Decatur to access the Guide, Atlanta Hearing Associates has recently made it available for instant download on the company's website at http://www.hearatlanta.com/guide.php
Audiologist, Dr. Joy Pritchett and the entire staff at Atlanta Hearing Associates hope that anyone seeking information about hearing aids in Decatur Georgia will download the guide and contact them directly with any further questions and when they are ready to schedule an appointment.
About Dr. Joy Pritchett
Dr. Joy Pritchett is the CEO and President of Atlanta Hearing Associates. Dr. Pritchett has a Bachelor's Degree in Speech Pathology and Master's Degree in Audiology from Auburn University. She later graduated with a doctoral degree from Central Michigan University with a concentration in the assessment and rehabilitation of balance disorders. Dr. Pritchett's areas of clinical interest are: 1) establishing evidence based guidelines for the fitting of hearing aids, 2) auditory processing tests that are predictive for children who become poor readers, and 3) rehabilitative measures to reverse these processes. Dr. Pritchett is a member of the American Academy of Audiology, American Speech and Language Association, Georgia Academy of Audiology, Academy of Doctoring Audiologists, and licensed by the State of Georgia.
About Atlanta Hearing Associates
Atlanta Hearing Associates, the top provider for hearing loss services and hearing aids in Decatur GA, has been serving Georgia residents for many years. The company prides itself on making sure its clients have the most up-to-date information and technology. Atlanta Hearing Associates has four convenient offices in the Atlanta area to serve its patients—one in Greensboro, one in Milledgeville, one in Decatur and one in Dunwoody. Their all-inclusive approach to helping their patients hear ensures that each patient gets the hearing aids and accessories for their individual lifestyle.
Contact:
Dr. Joy Pritchett
http://hearatlanta.com
Atlanta Hearing Associates
1991 N. Williamsburg Dr., Suite A
Decatur, GA 30033
(404) 549-6788
Atlanta Hearing Associates
1713 Mt. Vernon Road, Suite 3
Dunwoody, GA 30338
(770) 574-4819
Atlanta Hearing Associates
1051 Parkside Commons, Suite 103
Greensboro, GA 30642
(706) 623-4425
Atlanta Hearing Associates
111 Field Stone Dr., Suite 106
Milledgeville, GA 31061
(478) 387-4186