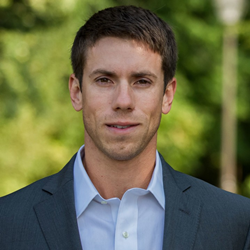 "As Critical Response Group continues to rapidly expand throughout the Midwest, having someone with Joe's impeccable leadership and management history combined with his extensive experience using CRGs is something that is invaluable to our clients,"
EWING, N.J. (PRWEB) November 14, 2019
Critical Response Group, Inc. is excited to announce that Joe Hanson has joined our team as a Regional Director of Sales and Implementation. Joe served as a decorated Marine Special Operations Officer and MARSOC Raider, using CRGs® as the ground force commander during hundreds of combat operations in Afghanistan and across the globe.
Joe received multiple commendation medals for valor in combat as well as the Purple Heart.
Joe will be based out of Wisconsin and will oversee sales and implementation throughout the Midwest region as our partner states work to implement a universal common operating picture.
"As Critical Response Group continues to rapidly expand throughout the Midwest, having someone with Joe's impeccable leadership and management history combined with his extensive experience using CRGs is something that is invaluable to our clients," said Phil Coyne, President of Critical Response Group.
Collaborative Response Graphics® (CRGs) are simple visual communication and collaboration tools, useable under stress, to coordinate emergency response both outside and inside a building.
CRGs enhance response time and improve command and control during an incident. CRGs have been validated by thousands of real-world incidents under the most stressful conditions, and are deployed across the United States and internationally to protect schools, businesses, hospitals, and other critical infrastructure.
Hansen will also be overseeing the sales and implementation of 911eye, an innovative emergency video streaming technology that allows the public to live stream video and/or still photos to dispatchers and call-takers when they call 911 to report an emergency.
In addition to providing live video, the system provides the call-taker with the caller's GPS coordinates, something that is currently not available to dispatch personnel. By providing immediate on-scene video footage, 911eye helps to ensure that the most appropriate resources are dispatched to the scene and that critical video footage of the incident is captured.
Combining 911eye with the use of CRGs gives public safety professionals unprecedented and unparalleled situational awareness.