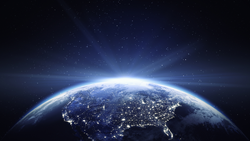 Cybersecurity ultimately comes down to protecting data. And you can't protect what you can't locate.
SANTA BARBARA, Calif. (PRWEB) September 15, 2020
Defenseforce, Inc. today announced a suite of new cybersecurity solutions for the U.S. defense contractor market. Built around the Cybersecurity Maturity Model Certification requirements, Defenseforce is the only CMMC assessment provider who can discover, classify, and monitor confidential information and other sensitive data.
"Cybersecurity in general and CMMC specifically, ultimately comes down to protecting data," said Daniel W. Berger, CEO and Co-Founder of Defenseforce. "And you can't protect what you can't locate. We have taken that maxim a step further by autonomously building a data inventory, monitoring it on a continuous basis, and pro-actively alerting on suspicious activity or policy violations.
There are approximately 350,000 defense contractors in the United States. Over the past few years, there have been significant compromises of sensitive defense information located on contractors' information systems. CMMC was developed by the DoD to create a unified standard for implementing cybersecurity protections. Launched in early 2020, it will soon become a mandatory requirement for any organization bidding for DoD contracts.
Based in Santa Barbara, CA, Defenseforce was founded by former members of the executive team at Redspin, Inc. Under their leadership, Redspin became a nationally recognized expert in healthcare cybersecurity, conducting HIPAA risk assessments for 150 hospitals, >1,000 ambulatory clinics and business associates.