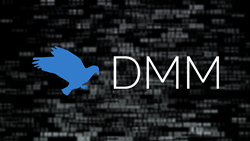 LOS ANGELES (PRWEB) August 06, 2020
The DMM Foundation is proud to announce the launch of the Community Governance Dashboard located at https://dao.defimoneymarket.com. This marks the first step of handing off control of the DMM Protocol to DMG Governance token holders and decentralizing governance over the DMM ecosystem through the creation and initiation of the DMM DAO.
This is the first step of many to ensure the DeFi Money Market and its real-world asset backed, revenue-generating mTokens are as permissionless and censorship-resistant as possible as to minimize governance risk and mitigate any single point of failure.
Along with the launch of the Governance Dashboard, we have initiated the on-chain vote for adding support for USD Tether (USDT) for DMM mTokens. If passed, users would be able to deposit USDT on the DMM App page and receive back mUSDT, a tokenized claim (ERC20) on their deposit that earns 6.25% APY. The debt ceiling would be 8,000,000 USDT to ensure interest payments are able to be made, given the size of the current asset pool residing within the ecosystem.
For more information on the USDT vote and future upcoming votes (like the addition of two Pilatus PC-12 Aircraft), please check out our previous blog here where we go into more detail in the proposals.
About DMM
DeFi Money Market (DMM) provides a decentralized, transparent and permissionless environment to empower all citizens to once again earn interest on their currency backed by real-world assets represented on-chain. The DeFi Money Market (DMM) protocol acts as a bridge between Ethereum digital assets and real-world assets, allowing digital asset holders to earn interest completely on-chain in the way they are accustomed to, but driven by a secure and uncorrelated basket of real-world assets.
For more info, please visit: http://www.DeFiMoneyMarket.com