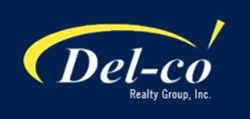 According to Del-co Realty Group "You don't have to spend a ton of money and time for your home to appear elegant, expensive, and new. Both on-trend and timeless options can be recreated with purchases from thrift stores and big box stores, or even with the furniture you already have."
GREENVILLE, S.C. (PRWEB) March 22, 2021
Del-co Realty Group has announced the release of their newest article: Interior Design Tips to Make Your Home Look Better. The guide provides quick options like painting and changing hardware fixtures for an easy way to renovate.
According to Del-co Realty Group "You don't have to spend a ton of money and time for your home to appear elegant, expensive, and new. Both on-trend and timeless options can be recreated with purchases from thrift stores and big box stores, or even with the furniture you already have."
With tips regarding paint, hardware, floors, decluttering, and decorating, this article highlights fun and inexpensive ways to update your home.
Sourced from multiple educational sources such as Money Crashers and My Move, the article also recommends rearranging furniture to change a rooms appearance.
To learn more about interior design tips, visit Del-co Realty Group here.
About Del-co Realty Group:
Del-Co Realty Group was founded under the name, Del-Co Real Estate, in 1975 by Dot DeLuca. The Company grew slowly, building a solid reputation in both relocation and sales throughout the Greenville market. During the early 1980's, when interest rates were exceeding 16%, Del-Co actually increased its market share through innovative marketing and forms of financing. Even though other brokers were taking advantage of the negative amortization loans, the Company opted not to sell homes based on that method because Dot knew one day the purchasers would realize their loan amounts would exceed the payoff of their mortgages. In 2006, Lisa bought the company from her parents and continues to follow along the principles that Dot set.