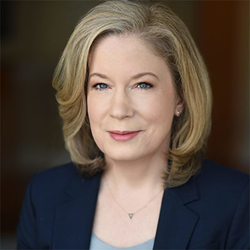 I'm excited to build on Delaney's success and take the business to new levels of growth.
ATLANTA (PRWEB) November 20, 2020
Renowned for premium hardware and exceptional service, Delaney Hardware welcomes Lisa Carter as its new vice president and general manager. In this role, Carter will lead the strategies and initiatives to drive company growth and customer satisfaction as well as champion the company's commitment to superior customer service, quality, and value.
"We welcome Lisa to the Delaney Hardware team," says Mark LeMire, CEO of the Sargent and Greenleaf family of brands. "Her experience driving growth, creating operational efficiencies and building high performing teams will be instrumental in guiding Delaney Hardware as we capitalize on our many business growth opportunities."
"Delaney has a winning strategy, a strong culture, and a passionate team," says Ms. Carter. "I'm excited to build on Delaney's success and take the business to new levels of growth."
Carter has over 25 years of experience that includes driving strategy, sales, marketing, new product development and operational excellence in residential and commercial construction, telecommunications, and consumer electronics. She was most recently the vice president and general manager of Solar Group, the market leader in residential mailboxes. She also served as general manager of ITW's Alpine division, where she was responsible for the division's strategic direction and operations.
Lisa received a B.S. degree in electrical engineering from Duke University, an M.S. in electrical engineering from Cornell University, and an MBA from Northwestern University's Kellogg School of Management.
She is based in Delaney's Cumming, Ga., headquarters.
# # #
About Delaney Hardware
Delaney Hardware is a leading provider of premium builder hardware for residential homes, multi-family buildings, and commercial projects. With comprehensive, stylish collections that combine superior finishes and smooth mechanics, Delaney's unwavering commitment to value, quality, and exceptional service distinguishes it from the rest of the industry. As part of the Sargent and Greenleaf (S&G) family of brands, Delaney offers a full portfolio of hardware including door hardware, digital locks, barn door hardware, bath accessories, commercial hardware, trim hardware, and steel doors and frames. For more information about Delaney, visit http://www.DelaneyHardware.com.