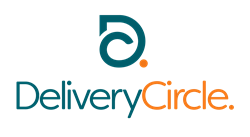 Natalie's deep background in the logistics Industry provides significant strengths to the DeliveryCircle organization
PHILADELPHIA (PRWEB) January 08, 2020
DeliveryCircle LLC, a proprietary technology based same-day delivery solution provider, today announced that Natalie Putnam has joined the company as CEO effective January 6, 2020. Vijaya Rao will continue to serve as the Chairwoman of the board.
Before joining DeliveryCircle, Ms. Putnam served as Chief Commercial Officer at Verst Logistics, and over her more than 30 year career, she has held several senior leadership positions in the logistics industry, including positions with Ryder System Inc., Kansas City Southern Railroad, and YRC Worldwide.
"Natalie's deep background in the logistics Industry provides significant strengths to the DeliveryCircle organization. Our industry is changing fast, and this is the perfect time to bring in an industry professional to help scale DeliveryCircle into our next phase of growth," stated Chairman Rao.
Ms. Putnam commented, "I am excited to be a part of the DeliveryCircle team and I look forward to helping provide strategic and tactical direction to accelerate revenue growth and expand current capabilities. We will be launching service in several new markets during 2020, and will continue adding features to our DCIOS, proprietary technology.
Ms. Putnam holds a Bachelor of Science in Business Administration from Central Michigan University. She currently serves on the advisory board for AWESOME, the supply chain organization for Advancing Women's Excellence in Supply Chain Operations Management and Education, and is a member of the American Logistics Aid Network (ALAN) Board of Directors. Ms. Putnam has also been a long-term supporter of the Cystic Fibrosis Foundation, having served on CFF boards in Florida, Michigan, Kansas, and Kentucky.
About DeliveryCircle
DeliveryCircle is a privately held company disrupting the traditional logistics industry by offering flexible and affordable same-day delivery options to enterprise customers. The company offers technology enabled solutions that provide same-day delivery service for business customers, providing industry leading reliability and efficiency. Using DeliveryCircle proprietary software and innovative mobile applications, clients can match package sizes with a pool of professional drivers and a broad range of delivery vehicle options. Founded in 2014 and based in Newark, Del., DeliveryCircle is a Certified WBE. For more information about DeliveryCircle, please visit DeliveryCircle.com.