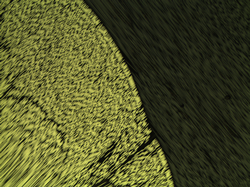 Buehler material scientists at the Solutions Centers in the United States, United Kingdom, Germany and France address complex customer applications, offer the latest characterization technologies for metallic, polymer, ceramic and composite materials and collaborate on customer process improvements.
LAKE BLUFF, Ill. (PRWEB) August 15, 2021
Buehler's material science experts are presenting 'Delve into Composite Material Metallography' an educational webinar on August 25, 2021. The first presentation will be held at 11:00am BST by Dr. Evans Mogire, EMEA Laboratory and Technology Manager and the second one at 12:00pm CDT by Dr. Mike Keeble, US Laboratory and Technology Manager. To register for the webinars visit the Buehler site.
Dr. Mogire explains, "Buehler has created the composites educational webinar to meet the quality assessment needs due to the growth of composite materials usage. In addition to webinars, we work with customers at the Buehler Solutions Centers globally to address customer process improvements on the latest characterization technologies for advanced materials."
Composite materials are formed by combining matrix constituents, that can either be organic, metal, or ceramic in nature with reinforcement materials in fiber, lamina, or particulate form for improved mechanical performance at significant weight savings. Buehler has created the composites educational webinar to meet the quality assessment needs due to the growth of the composite materials by industry. Composite materials are used in a wide variety of markets, including aerospace, architecture, automotive, energy, infrastructure, marine, military, and sports/recreation.
Buehler's webinar will address common preparation problems, highlight various parameters to consider in sectioning, mounting, grinding/polishing, and analysis stages of composite materials. The session will focus on various fiber-reinforced polymer matrix composites, metal matrix composites, ceramic matrix composites, among others.
Drs. Evans and Keeble will review fundamental principles of preparation of composite materials. In addition, they will:

Share recommended preparation routes, and advise on common preparation problems
Provide recommendations on microscopical techniques for routine and quantitative analysis
Demonstrate typical microstructures and discuss key techniques to ensure success
Include a live Questions and Answers session
The webinar is ideal for metallurgists, metallographers and sample preparation technicians, engineers, quality control, and laboratory personnel in any metallography facility new to the area or looking for a refresher on composites preparation and analysis.
Registration is complimentary and a replay will also be available. Attendees will receive a Certificate of Participation after the Webinar. To register for the complimentary webinar visit http://www.buehler.com. If the Webinar interests you, but the date does not suit you, simply register to receive the recording shortly after the event. The upcoming topics are also listed at the bottom of the Buehler webinar registration page.
Buehler, an ITW Company maintains an extensive global network of laboratory, sales, distributors and service teams that are available to meet virtually or in person with customers worldwide. Since 1936, the company has been a leading innovator in metallographic and hardness testing equipment and consumables for material sample preparation. To reach a Buehler expert click here. https://www.buehler.com/contact-buehler.php . For additional information on Buehler's products for material analysis or hardness testing, please visit https://www.buehler.com.