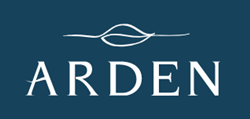 Its unique combination of luxury and nature is what makes Arden one of the most attractive new communities in South Florida for families, couples, and individuals.
PALM BEACH COUNTY, Fla. (PRWEB) December 01, 2020
South Florida's first residential agrihood community has seen a whopping 50% jump in home sales this year. The community, called Arden, is representative of a larger trend that has taken place across the nation since the start of the COVID-19 pandemic – buyers are increasingly searching for suburban single-family and villa homes that offer plenty of indoor and outdoor space.
"Months of social distancing has changed the way many people live in their home. With the increase in working and studying remotely, many are reconsidering what they need in a home," said Susan Moguel, Marketing Director at Freehold Communities, the developer behind Arden, as well as several other residential communities throughout the country. "Today's buyers want homes that have office space, a room where kids can study, larger kitchens, and plenty of outdoor space."
Indeed, data from the National Association of Realtors show that nationwide sales for single-family homes increased by 21.8% in September of this year compared to the same time a year ago. Condominiums saw a more modest increase of 13.6%.
Arden is a pioneer of the many agrihood communities that have been popping up across the U.S. in recent years. Developers like Freehold Communities have been focusing their efforts to meet this new trend in real estate: master-planned communities that offer the best of both rural and urban living.
What makes an agrihood like Arden different from your typical suburban community is that it features an on-site 5-acre farm with its own supply of fresh fruits, vegetables and herbs for its residents. The community also has 20 miles of nature trails weaving around a picturesque lake, ample green spaces, resort-style amenities, and a dedicated lifestyle director organizing a variety of events and outdoor activities for residents.
"What Arden offers its residents is very rare, especially in the heart of South Florida where much of the land is already developed," said Tripp Eldridge, one of Arden's two full-time farm directors. "At Arden, residents can volunteer on the farm to deepen their connection to the food they consume or enjoy a variety of other adventures by exploring the nature trails or spending time with their family by the lake. Arden offers the unique luxury of farm-to-table living while also embodying the cosmopolitan Palm Beach lifestyle."
In search of these newly appreciated comforts, more and more homeowners are now trading their high-rise condos in densely populated city centers for suburban communities like Arden. During the second quarter of this year, more than half of all property views by urban residents of America's 100 largest metros were in suburban areas. As for Florida, it has now become the top destination state to move to, according to a recent report by HireAHelper.
Thus far, the agrihood concept has proven to appeal to more than just nature lovers. With such luxury amenities as a two-level resort-style pool and community Lakehouse with a state-of-the-art fitness center, as well as pickleball, basketball and tennis courts, Arden has become an ideal escape for many urbanites from Florida and other states alike.
"We've designed Arden to provide the best in both urban and rural living," said Division President of Freehold Communities Andrew Smith, "Its unique combination of luxury and nature is what makes Arden one of the most attractive new communities in South Florida for families, couples, and individuals."
About Arden
Master-planned by the visionary development team of Freehold Communities, Arden was brought to life by an impressive collection of top-quality homebuilders, including Lennar, D.R. Horton, and Kenco Communities. Located at 660 Arden Lake Way, Wellington, FL 33470, Arden is just minutes from A-rated schools, top hospitals, five-star restaurants, and the state's leading equestrian sports venues.
About Freehold Communities
Freehold Communities®, headquartered in Boston, MA, is currently developing approximately 15,000 residential units within mixed-use and master-planned communities in Texas, Tennessee, North Carolina, South Carolina, Georgia, Florida, California, and Virginia. Freehold creates Vital Communities® that embrace healthy living, engagement, connectivity, stewardship and distinctive home design. As it evaluates opportunities, the company focuses on the right planning, the right properties and the right partners. Beginning with comprehensive research to gain insight into the unique needs, trends and preferences in the local market, Freehold carefully considers each property to determine how to best maintain its beauty and character to create a Vital Community® by partnering with quality, creative builders who share Freehold's philosophy of offering niche solutions and unique, timeless designs. To learn more, visit http://www.FreeholdCommunities.com.